I am having problems running Aperture on my 21.5" iMac (Mid 2011). I was wondering if this is normal for Aperture or if there is something wrong. I have a Canon T2i that I use to take pictures of my kids. Prior to that a Sony A100. Most of my photos are around 1.5 MP mark. I am sure there are people here that take bigger pictures.
Aperture: 3.2
Processor: 2.5 GHz Intel Core i5
Memory: 4 GB 1333 MHz DDR3
Graphics: AMD radeon HD 6750M 512 MB
Anyway, I never had Aperture on my MacBook Pro from 2007, so I have nothing to compare it to. iPhoto was sluggish on my new computer, so I moved to Aperture thinking my library had gotten too big. It takes forever for photos to load and sometimes they just come up blank. I am attaching 3 pictures of what I mean. This is after 5 to 10 minutes and believe me if I went back 20 minutes later they still would not be there.
Images that I duplicated to edit and only the original shows
Images that I renamed
Images that just don't show up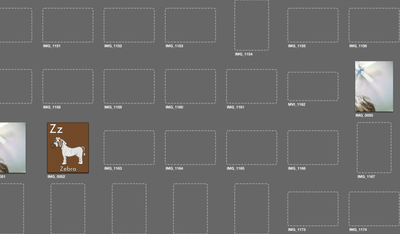 Thanks for your help!