macrumors 6502
Original poster
So my nephew wanted to get a new laptop and was going to get the MacBook Air when he decided to go big and get a 15" retina MacBook Pro through the education store. This was what he ordered: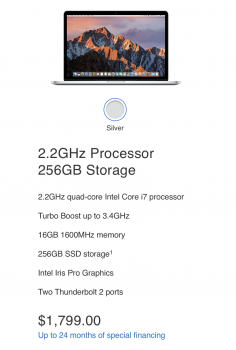 When he told me what he had bought I sent him a link about buying a Thunderbolt 2 dock since I figured with only two Thunderbolt 2 ports he would need one. Well he says no, he has all kinds of ports and after checking it out this is what he got from Apple: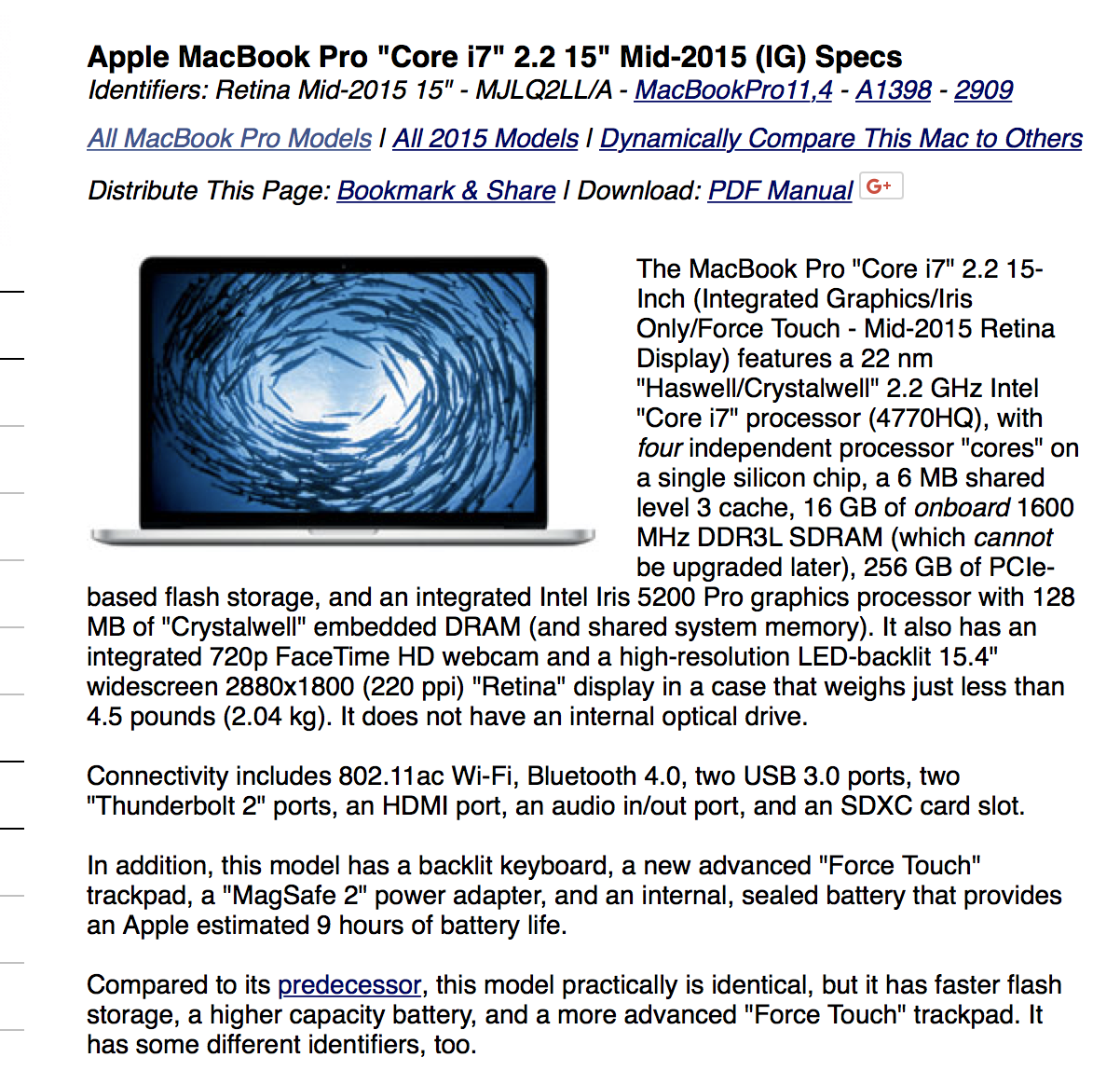 I think he is happy with having all the ports and getting his free beats headphones but nowhere on the Apple site does it say that this is a 2015 model laptop. The other 15" models have the touch bar so we know they are current models. I just keep thinking this is fishy somehow but not sure and wanted to see what people thought or if we should contact Apple. It's funny because I have the 13" early 2015 MacBook Pro which I love and he was looking at but I really thought he had bought one of the newer models. Curious as to what people think.