I bought iPhone XS last month. And the only thing that I feel bad about it is the battery life.
Here is my XS battery graph. It seems the lowest than every phone I ever had.
The brightness is set around 40% with cellular off (Bluetooth and wifi always on) and background app refresh is all off. Is it normal to have around 4-5 hours per cycle(100%)?
PS. the game I played was not consumed battery in my old device. and my phone did not hot while I was playing it.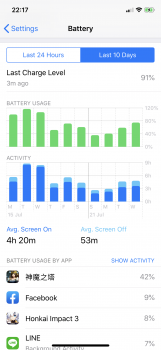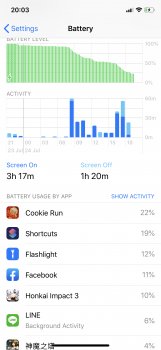 Last edited: