Moderator
Original poster
Staff member
With the fall chill starting to set in for my part of the US, I have now resumed GPU folding at my home to help offset some of my heating costs, and to contribute to a good cause. Additionally, I hope to refrain from turning on my furnace until December this year, if at all possible ( quite a task in Minnesota )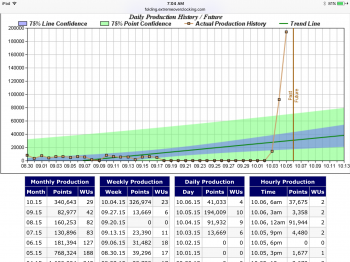 So why fold in fall / winter?
For me, I dislike paying to heat my entire house to a comfortable temperature, and tend to reduce my living space to smaller / cozy spots in my home. Aditionally, I keep the central air down to a minimum ( okay 58 degrees F), and have an i7 dual GPU gaming tower that is setup to fold in my office / den that does a great job of keeping that part of my home nice and toasty. In the end, my overall cost savings is minimal, however I feel better about spot heating my home, and donating to a good cause.
While I don't do this myself, there are some advanced folders who have linked their systems to thermostats, and have them set to fold depending on preset temperatures, essentially turning their computers into advanced automated furnaces.
If you can, offer some spare CPU cycles to the cause this winter, please do! And if you can, turn down that thermostat in your house, and warm your home with the power of folding!
If you are interested in joining the fold, be sure to check out the posted faq.
Linked here
Last edited: