I picked up a secondhand kepler TITAN for my Mac Pro, thinking it would be the best case scenario for NVIDIA on Mojave. This was the item description:
https://www.ebay.com/itm/nVidia-GeF...-DVI-D-HDMI-DP-Graphics-Card-GPU/253987370909
I tested it for a few weeks in my machine to make sure it worked, which it did, even in Mojave. Here are photos of the card: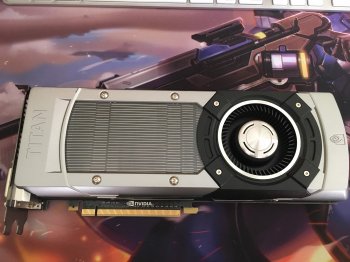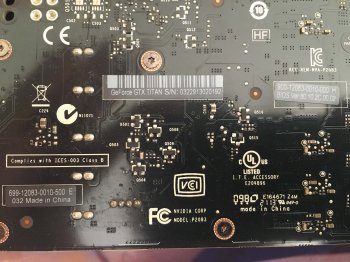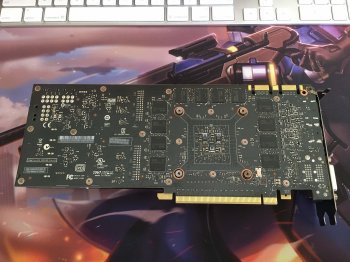 I sent it in to MacVidCards to be flashed for a boot screen. The card was working fine before I shipped it. After a few weeks, I got it back from him with a handwritten note "card is defective can't be flashed." There was nothing more specific in the message about where along the process it failed, and I didn't see any email from him with more information either.
I plugged it back in to my Mac Pro to try it, alongside my GT120 for the boot screen (my standard setup before sending it in). No boot screen on the monitor connected to the TITAN. The system also freezes after I type in my FileVault password and the progress bar goes about halfway (on the monitor connected to the GT120). I can't boot into macOS at all with the card in. Here's a video of the display output when booting Sierra from an external drive in verbose mode (the system freezes at this point and goes no further):
I can get into Windows alright, albeit with no display output from the card. I checked GPU-Z and dumped the ROM to try to look at it (I REALLY REALLY wish I'd thought to dump the ROM before sending it in to him to be flashed):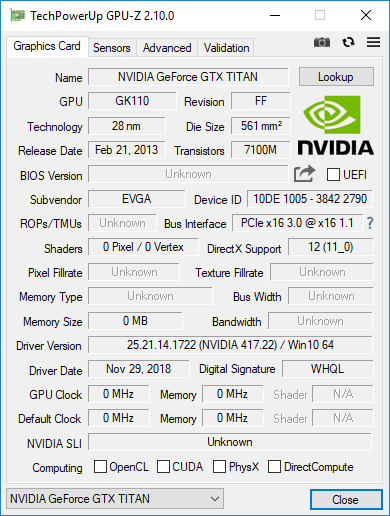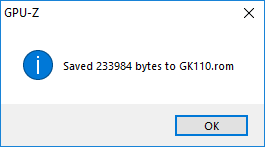 (ROM file attached to this post)
Looking at the ROM, I don't get a grep match for anything "macvidcards" like I would expect if he flashed it. There is a "Version 80.10.2C.00.92," which doesn't match the label on the board, although I suppose it could have been updated at some point. There also appears to be a serial number in the ROM that doesn't match the label on the board. The vendor also shows EVGA in GPU-Z, although I thought the card was from DELL based on the model number.
What should be my next steps? I'm trying to think of appropriate questions to ask him in an email, such as whether he tested the card before trying to flash it, whether that worked or not, and at what point the card was found "defective." Hopefully he responds. Is there any indication in the info I posted whether the card can be salvaged? Should I try to re-flash it with a stock BIOS available online?