macrumors bot
Original poster
Apr 12, 2001
59,231
23,154

The new 14-inch and 16-inch MacBook Pros powered by
the M2 Pro and M2 Max chips
feature faster SSD write speeds compared to their predecessors, according to tests and reviews of the new laptops.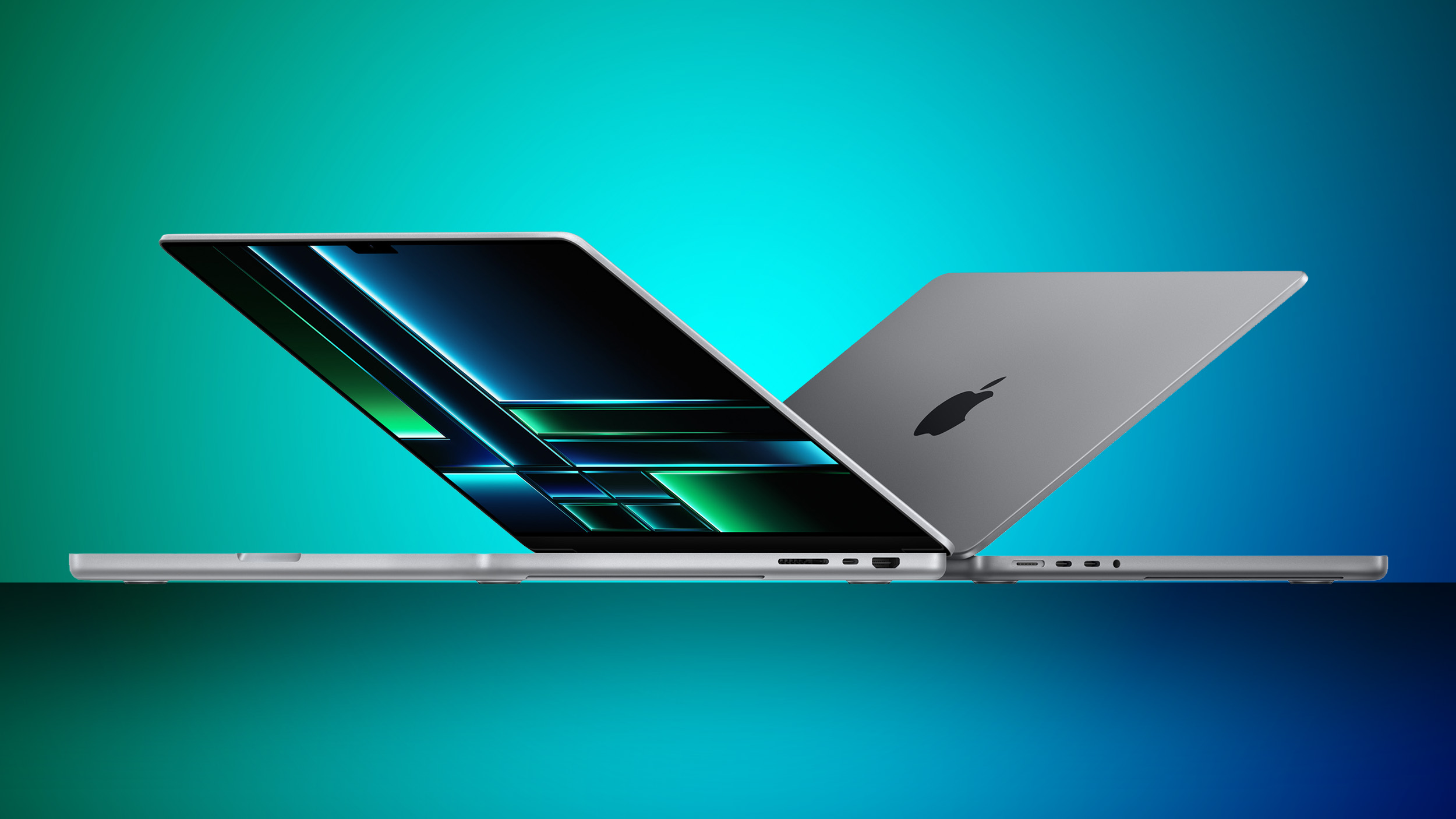 This week, select reviewers and media outlets had the chance to review the new MacBook Pros ahead of their availability starting Tuesday, January 24. As part of their reviews,
Macworld
and
Tom's Guide
tested the SSD read and write speeds of the M2 Pro and M2 Max chips in Apple's latest laptops.
When
Macworld
tested with the Blackmagic disk speed app, the 16-inch MacBook Pro with M2 Pro in a 2TB storage configuration achieved a read speed of 5,372 MB/s and a write speed of 6,491 MB/s. The previous-generation 14-inch MacBook Pro with an M1 Pro chip and 1TB of storage scored a slightly higher 5,797 MB/s read speed than the 16-inch M2 Pro; however, it scored a lower write speed of 5,321 MB/s.
Blackmagic disk speed results according to tests by Tom's Guide (read/write)​
Test results published by
Tom's Guide
also show that the new M2 Pro has faster write speeds than the M1 Pro, but slightly slower read speeds. Testing the 14-inch MacBook Pro with M2 Max, the laptop scored similarly to the 16-inch M2 Pro, achieving a read speed of 5,319 MB/s and a write speed of 6,402 MB/s.
Although the new MacBook Pros have slightly slower read speeds according to these tests, users are unlikely to notice a difference in everyday performance unless they work with significantly large files. Storage speed and performance is also affected by other factors, such as the storage capacity.
Last year, it emerged that Apple significantly
cut SSD speeds for the M2 base model MacBook Air
by including one less SSD chip in the laptop. With 256GB of storage capacity, the MacBook Air features a single 256GB NAND chip, leading to
up to 50% slower read speeds and up to 30% slower write speeds
compared to the previous MacBook Air with two 128GB NAND chips. Apple argued in a statement that the MacBook Air has "even faster" real-world performance.
Reviews of the latest M2 Pro and M2 Max chips in the updated 14-inch and 16-inch MacBook Pros
praised the fast performance of the new chips
, even longer battery life, and an upgraded HDMI 2.1 port. Thanks to the efficiency of the new chips, the updated 16-inch MacBook Pro features the longest battery life ever in a Mac,
lasting up to 22 hours
.
Article Link:
M2 Pro and M2 Max MacBook Pros Feature Faster SSD Write Speeds, Tests Show
Last edited: