macrumors 6502a
Original poster
So like many of you, I was having problems starting up my 2018 Mini connected to LG 4K monitor via HDMI. The monitor would be black on start up and sometimes had to unplug and replug to get to the log in screen.
I got tired of this and started to dig around LG Monitor manual and this is what I found...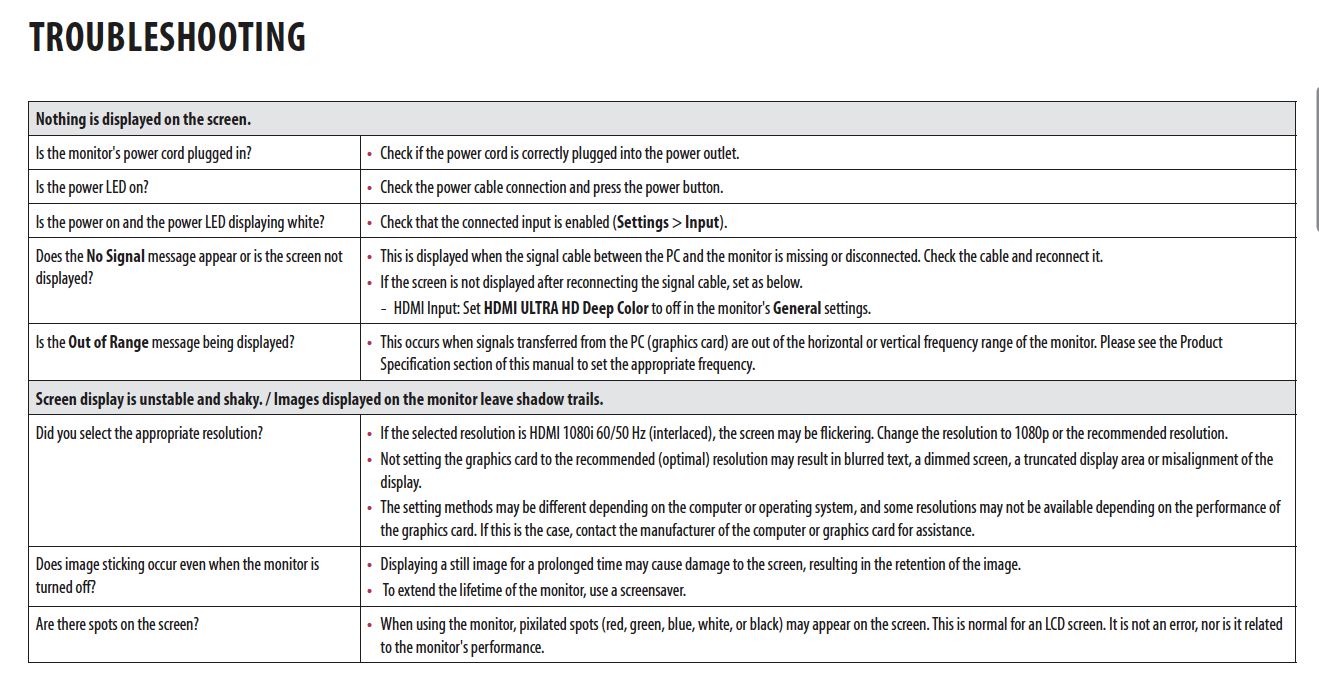 As you can see, if you have a trouble not seeing a signal come through they suggest turning off "HDMI ULTRA HD Deep Color". On my LG, it is under "Settings"-->"Pictures" (NOT General settings).
When I turned off this "HDMI ULTRA HD Deep Color", voila! It worked. Now I get the log in screen when I turn on my Mac Mini.
So check your monitor for a similar settings.
I hope this helps at least some of you.