macrumors 68000
Original poster
Hi all,
I'm trying to install Leopard Server on my Mac Mini G4, Via USB. I don't have any DL-DVDs right now, and if I did, according to system profiler this Mini only has a CD-RW drive (which is weird because according to everymac, these minis only came with a DVD drive).
After booting the drive with open firmware I get the wonderful "no" symbol.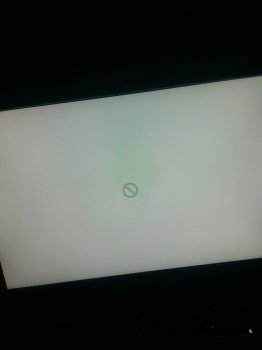 I created the drive first using carbon copy cloner, and then with Disk Utilities restore function (on High Sierra, which is why I used CCC first). Both give me this same outcome.