macrumors 68020
Original poster
My ageing imac has been replaced by a 2010 mac mini server edition.
SSD and HDD swapped from the imac.
about 4-5 days ago suddenly when turn or or power cycle the mac mini (not reboot) the 2nd monitor losses settings. The background image is gone and blue screen.
Open the change background settings and a "?" is in the box.
primary screen is a 24" HDMI monitor.
This 2nd screen is an apple 20" cinema screen via a DVI adaptor.
The primary monitor does not loose settings.
The background image for the 2nd monitor is in SAME folder (F2 Coupe, in the list) as that of the primary monitor.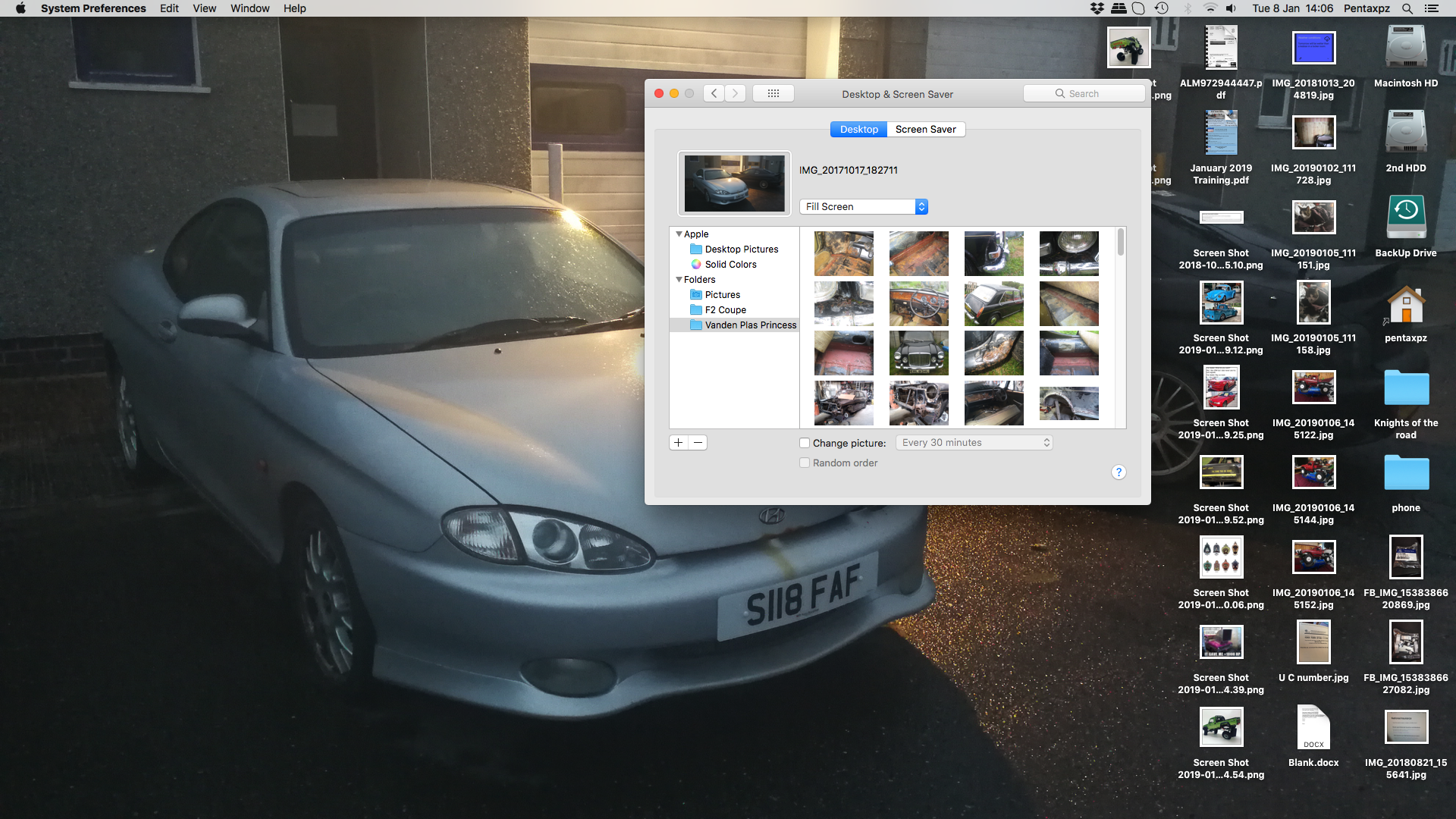 Contacted local apple expert who has no idea, not end of world but annoys me.
Seems suddenly happen as been working for around a month fine then just gone amiss.
Sure some you wonderful members can help