macrumors 6502
Original poster
So i'm curious what kind of throughput others get doing a benchmark speed test on their ram disk. I'm using Disk Speed Test and AJA System Test.
Using a MP5,1 with 4x16GB DDR3 ECC 1333MHz ram in Dual-Channel mode i get around 2400MB/sec read and 2100MB/sec writes with about a dozen apps open testing on a 4GB RAM Disk.
Does this seem normal? PCIe NVMe drives seems to reach 3500MB/sec on these units. Is RAM that much slower ?!?
Please post results!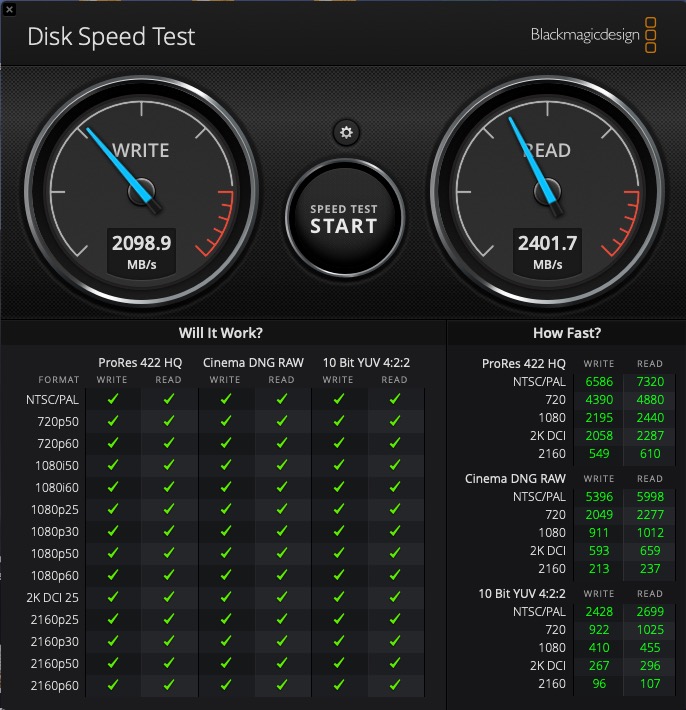 Last edited: