macrumors newbie
Original poster
Hey Guys, good afternoon.
I have a problem on my macbook air, I'm trying to format, using a USB device that I created using the image of the lion 10.7.4, but the version of the lion of my macbook is 10.7.2. maybe that's the problem.
When I boot via usb, a circle appears scratched.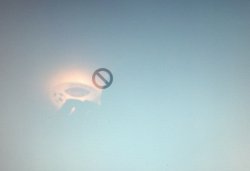 And I can not format or reinstall anything, and where I am, I do not have wifi internet.
So,
how can I solve this problem?
Thanks for the help.
(Note: Do not repair my bad English.)