My Macbook Pro is about 3 years old now. I believe it is the 2011 model. For the past week it has been making a ticking noise. You can hear it here.
I know exactly which area it is coming from but i don't know which part is to blame. All i can say 100% is it is not the Optical Drive, Hard Drive or Fan (Although as you can see from this image it is close to both the drive and the Fan)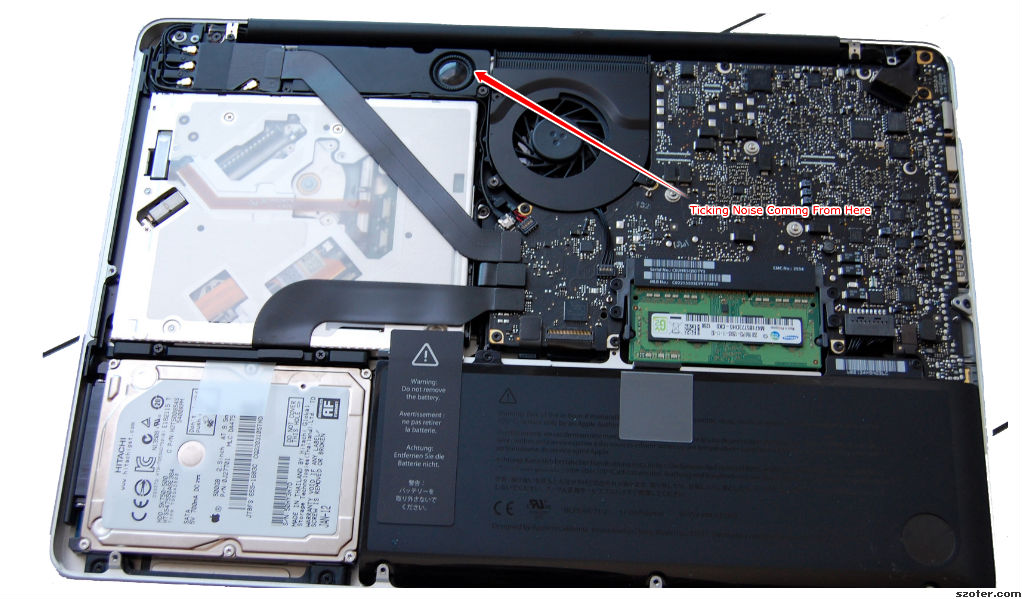 Any guidance would be greatly appreciated
Thanks in advance.
Last edited: