I have a friend who is in a 3rd world country and her pro wont turn on.
I found another known working pro adapter and plugged it in and it displayed the same symptom... dim green and amber light blinking on the mag indicator light.
I tried "almost everything" to get it to turn on.. The main thing I wanted to try was to remove the battery but it seems to be glued on and had a warranty sticker on it which said do not remove so I didnt remove it. The notebook has been left unplugged for a few days and still wont turn on.
Situation is that she has limited nightime access to the web with her iphone. I was there in Haiti for a few days I would of took the macbook home and fixed it but there is no mail so I wouldn't be able to return it. She has a warranty on it but she cant claim it cause of her location.
I tried everything listed here and still no-go:
http://news.softpedia.com/news/Things-to-Do-if-Your-MacBook-Does-Not-Turn-On-133615.shtml
What is this white stuff on the main board? Or what does that indicate?:
What is this black plastic piece which was found inside the unit.... I could not find where it could of broken off from: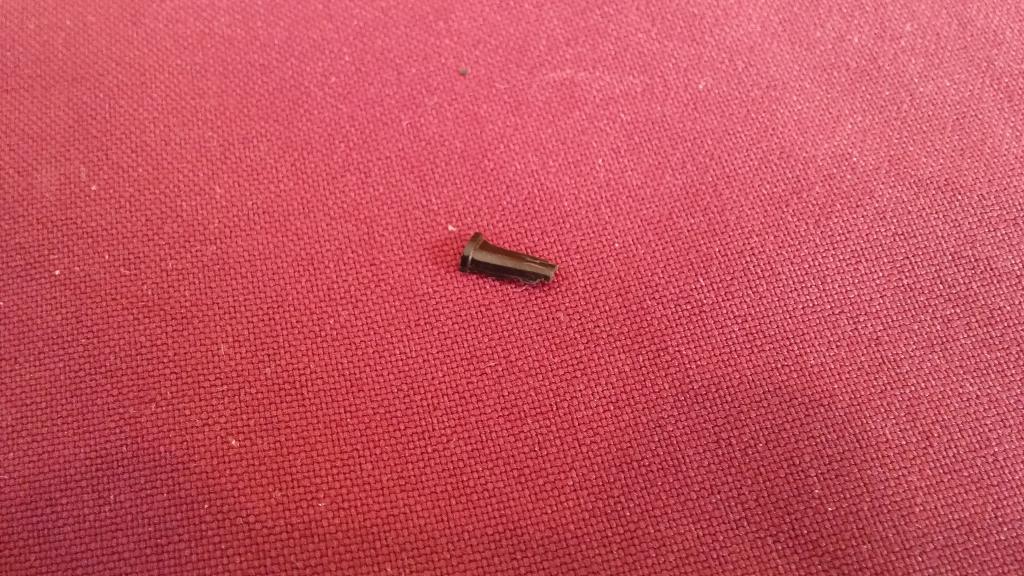 Info:
Was never dropped
OEM Iphone cord is used to charge Iphone
OEM Macbook adapter is being used
Was never wet
Sorry if maybe TMI?