Recently I have acquired an RS-422 Cable for my very well kitted out Macintosh 512Ke. It already sports an external 800K drive, a HD20, a Midi Interface as well as a LocalTalk interface connected it to my home AppleTalk network with servers hosted on a Classic II and PM 8600.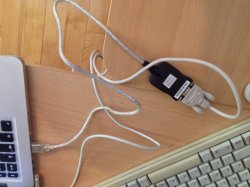 Seeing as the 512Ke lacks the ram needed to run a lot of interesting networking software, it's use as a terminal is quite intriguing. Perhaps things can be done it for controlling the OS X terminal for example and allow me to administer my MineCraft server from the 512Ke. Or perhaps access a primitive form of E-Mail in text only form? Who knows...
I am studying Computer Science and would love to enable my 512Ke (and my Apple II Plus) to perform some arguably useful tasks in the modern world. I get a great kick out of AppleTalk networking and hosting my 512Ke on the internet through use of my 8600 as an intermediary. Uploading pictures from my iPhone straight onto my HD20 is a blast I can tell you.
So far, all I have been able to achieve is using MacTerminal on my 512Ke to send a series of full stops (.......) over the serial connection to my MacBook Pro running apps like "ZTerm" and "CoolTerm". No matter what setting I use, every character on the 512Ke keyboard results join a "." on my MBP. The 512Ke receives no data from the MBP, communication is one way also.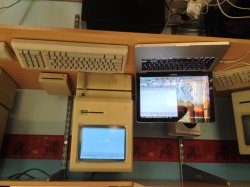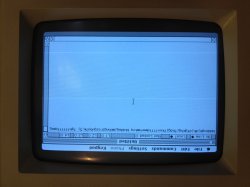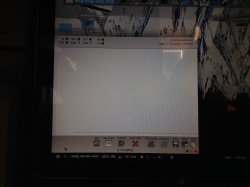 So, if anybody here can assist me in communicating effectively between my 512Ke and my MacBook Pro via USB-Serial cable I would be most pleased.
(I have also ordered a Raspberry Pi B+ to expand my options with all this vintage network hacking)
I am aware that the images are upside down. That is the fault of vbuletin not my own. You can click them for the proper version.
Last edited: