macrumors newbie
Original poster
**UPDATE** I've added internal logitech speakers and a subwoofer. The sound on this thing is awesome!!!
Display control board has been moved from the floppy slot to the rear of the device to allow you to easily control the display. If you are interested in buying please click here (
http://www.youtube.com/watch?v=BVNzoHrd3Qg&feature=youtu.be
) I will not accept any offers lower than what I asked. Will be uploading better video soon. Update when I do.
This mod utilizes the Mac mini and the A070SN02 display and the HCR-N1 V4 driver board, which can be purchased here (
http://www.ebay.com/itm/VGA-AV-signal-Driver-Borad-7inch-800-600-resolution-4-3-A070SN02-tft-lcd-display-/170877360368?pt=LH_DefaultDomain_0&hash=item27c91598f0#ht_4942wt_923
)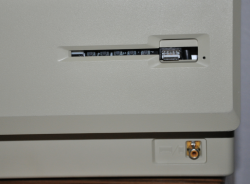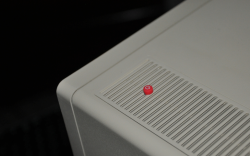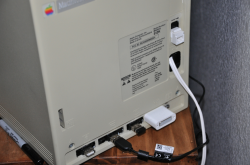 A short video demonstrating the display;
http://www.youtube.com/watch?v=BVNzoHrd3Qg&feature=youtu.be
Detailed instructions for this mod will be uploaded onto Inscrutables sometime this month. All supplies for this mod, aside form the housing and Mac mini itself can be purchased for under $120. All the original Mac 512ke parts are in near mint condition and fully functional if you would like to buy them. I have also converted the original mouse into a fully wireless mouse using the m185.

Jon
Last edited: