Hey there,
I just checked the available storage on my main drive and was surprised about how little space I have left. So I investigated where this was coming from. This is what Disk Utility says: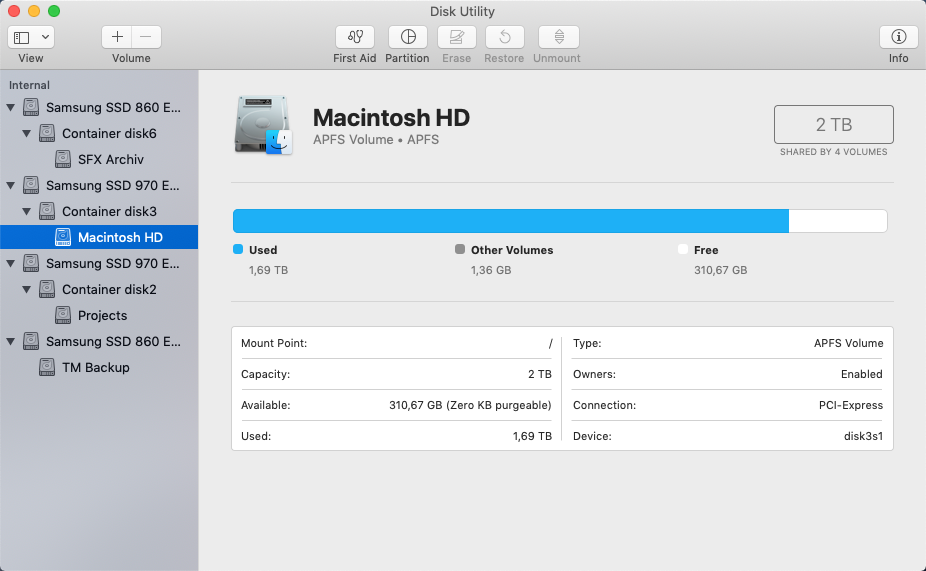 Capacity: 2 TB
Used: 1,69 TB
Free: 310,67 GB
In Finder my Macintosh HD drive contains 4 main folders:

Applications: 9,36 GB
Library: 15,68 GB
System: 10,11 GB
User: 1,15 TB
-------------------------
Total: 1,18 TB
But the numbers don't add up. So where are the missing 510 GB? I used a tool to show me the hidden files and folders on my drive. But there is no trace of files worth 510 GB: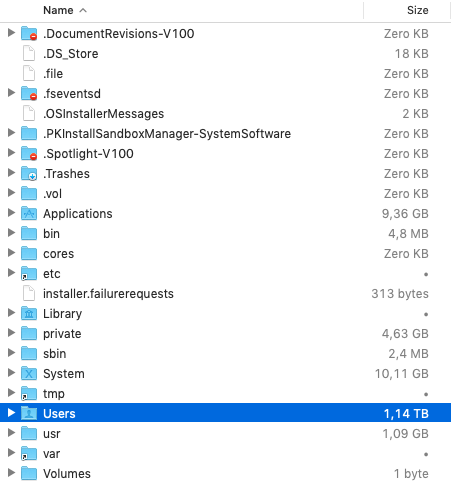 So where are these 510 GB? What's going on here?