macrumors Haswell
Original poster
May 3, 2009
73,121
42,836
I thought it might be nice to have a discussion on the differences, what each one does better then the other.
After seeing the presentation at WWDC and also F
irst Look: macOS Big Sur With Redesign, Safari Updates, New Messages App and More
I'm rather impressed on a number of fronts, first Apple continues to roll-out extremely polished and consistent operating systems. This is the first major release in quite some time, Mavericks was the last major update, and every subsequent update was based on that.

I'm not a fan of the rounded icons, but at least thye're consistent. I never got why some were round and other were not. With that siad, windows 10 is a heck of a lot worse, with inconsistancy, just consider the control panel, and settings app. I've never been a fan of flat blue wire icons just seem so dated and for me, never really did anything.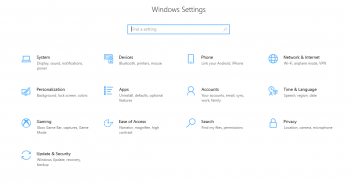 One question is quality/stability. That has been sourly lacking in recent macOS version, particularly in Catalina.