macrumors 603
Original poster
Creating this thread since the MacOS 12 Monterey beta 2 was issued as a PB today.
The most up to date version of CCC is 6.0.2 released 6/30
You will now see this when running the Monterey Beta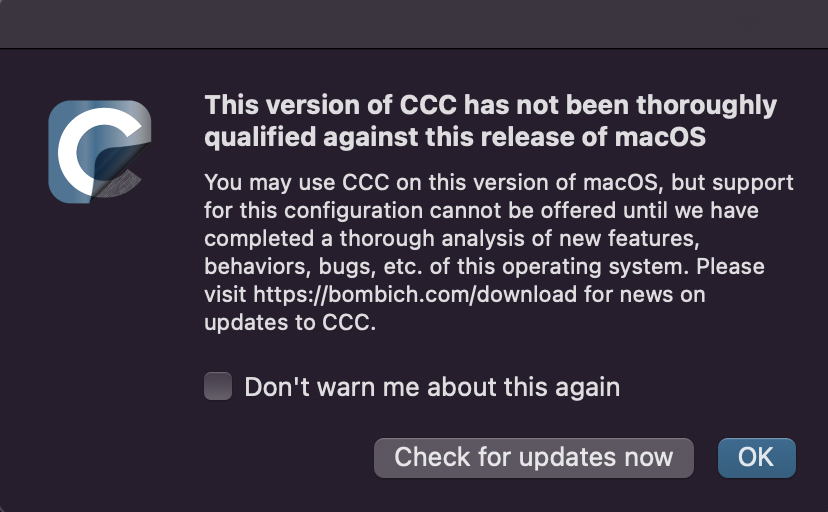 I am not sure of any changes that would really effect this version compared to how it was running with 11.5 beta 4. Haven't done any backups since Monterey being installed.