macrumors newbie
Original poster
Hello,
while cleaning my MacPro 4.1(5.1) I have probably destroyed a memory module (or memory slot) in slot 1.
After cleaning and startup the Mac a red LED glow near at the memory slot 1. MacOs tells me in Slot 1 is no Memory Module installed. The I have removed the memory module from memory slot 1 and startup the Mac again. The red LED is now off. The I have installed the memory module from slot 1 into the slot two. Now, after the startup, the red LED on slot 2 glow. Then I have installed additionally the memory module from slot 2 into slot 1 and after startup the LEDs from slot 1 and from slot 2 glows.
Okay, for me is this a sign that the memory module from slot 1 is destroyed so I have buyed two new memory modules. But, if I install this two modules into slot 1 and slot 2 the white power LED on the front of my Machine flashes if I power on the machine. The same if only one new memory module ist installed (in slot 2, slot 1 empty).
Have i buyed the wrong memory modules?
Old memory modules (4 pieces installed in my Mac):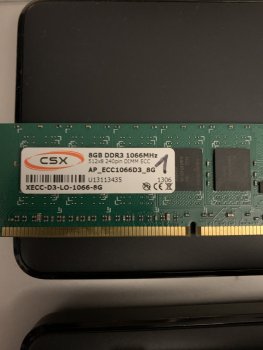 New memory modules (2 pieces for slot 1 and 2):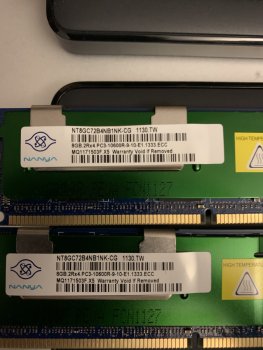 My Mac: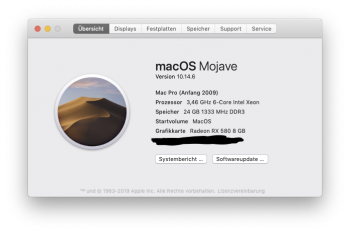 Thanks for answers!
Chris