macrumors 6502a
Original poster
I have some officially purchased Movies and TV Shows from iTunes, and a lot of stuff I've ripped from my own collection. My own stuff is all meta tagged with iDentify and displays on 3rdGen AppleTV and iTunes with any issues.
On the 4th Gen AppleTV... TV Shows display correctly but when it comes to movies, the all the data seems to expand beyond the display boundary and the chapters are missing.
Own Movie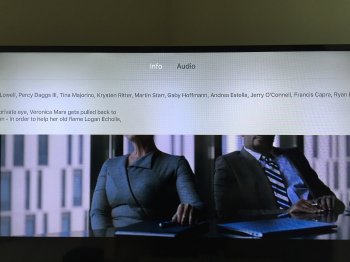 Official Purchase
Do we think this is a bug that will get fix or just an issue with having your own 'non-official' content.
Last edited: