macrumors member
Original poster
Hey all--
I have a mid-2015 MBP 15" with the dual graphics - the R9 M370X GPU in it. When I use the Intel Power Gadget, I see that the GPU is clocked at ~800 MHz. Then just a bit ago, I fired up Counterstrike for the first time and I saw the GPU start to clock down to 700, then 600, then 500 MHz. Fans were full on, but the temps weren't that high - maybe 70C. Now that I've quit the game, the GPU is staying at 500 MHz.
What controls the speed at which the GPU runs? What would cause it to clock up again? One time I saw it clock up to 1GHz, but I can't remember what I did to cause that.
Any info on this would be appreciated. Just curious more than anything.
Edit: I rebooted and the GPU starts at 750 MHz. Then I loaded up some game in Steam and it clocked all the way down to 450 MHz. Now that everything is closed and cooled off, the GPU is staying at 450 MHz.
I wonder what would make it clock back up to the default of 750 MHz? I tried unplugging the external display, plugging it back in so it would switch between the Intel and AMD GPUs but no change.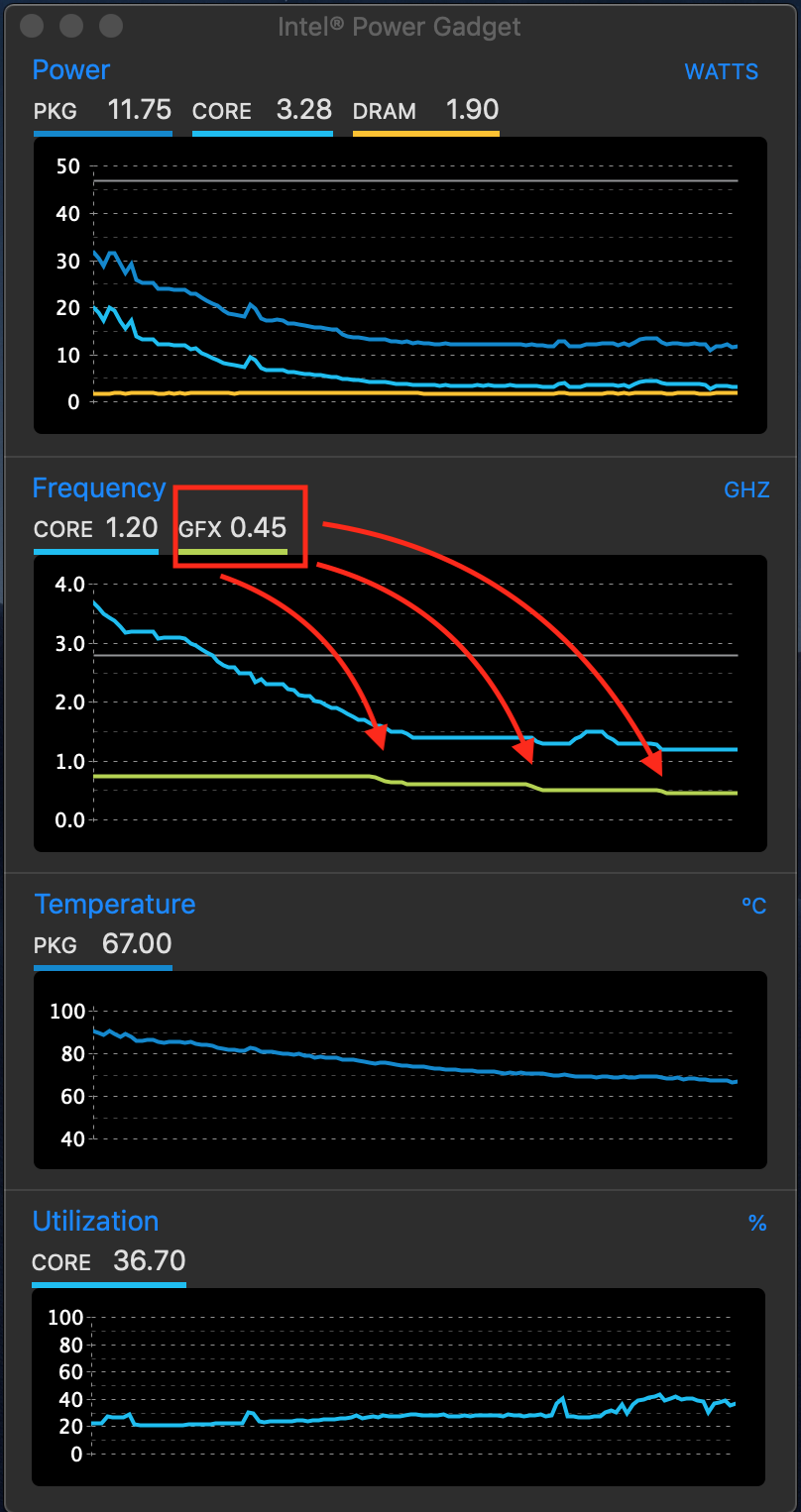 Last edited: