macrumors member
Original poster
Hey guys! I am trying to connect 4 Nvidia GTX GPU's to a 2009 Mac Pro. 3 works fine. But 4 GPU's won't boot.
I started mining ethereum recently and after making a 7 GPU rig I had a couple more GPUs that I bought (gtx 1070s) so I thought I would use my Mac Pro to mine instead of it just collecting dust.
So I have the Mac Pro with 1 1080 Ti inside the case and 2 GTX 1070 outside the case connected through powered PCI riser cards and USB cables. I also have an external PSU.
Everything works like a charm and I get great hashrates using Claymore miner. (using Windows 10).
However the Mac Pro will not boot with 4 GPUs connected (It has 4 PCI slots). 3 GPU works in every configuration GPUs inside the mac pro case or all gpus outside using riser cards also works fine. But as soon as I connect the 4th GPU (another 1070) the Mac Pro won't boot. Just a black screen.
Does anyone here know if 3 Graphics cards is the limit for the 2009 4,1 Mac Pro? (my 4,1 mac pro was firmware upgraded to 5,1).
If 3 GPUs is the Max on the Mac Pro then I guess that's a bummer man that I cant use that 4th PCI slot
here is a pic: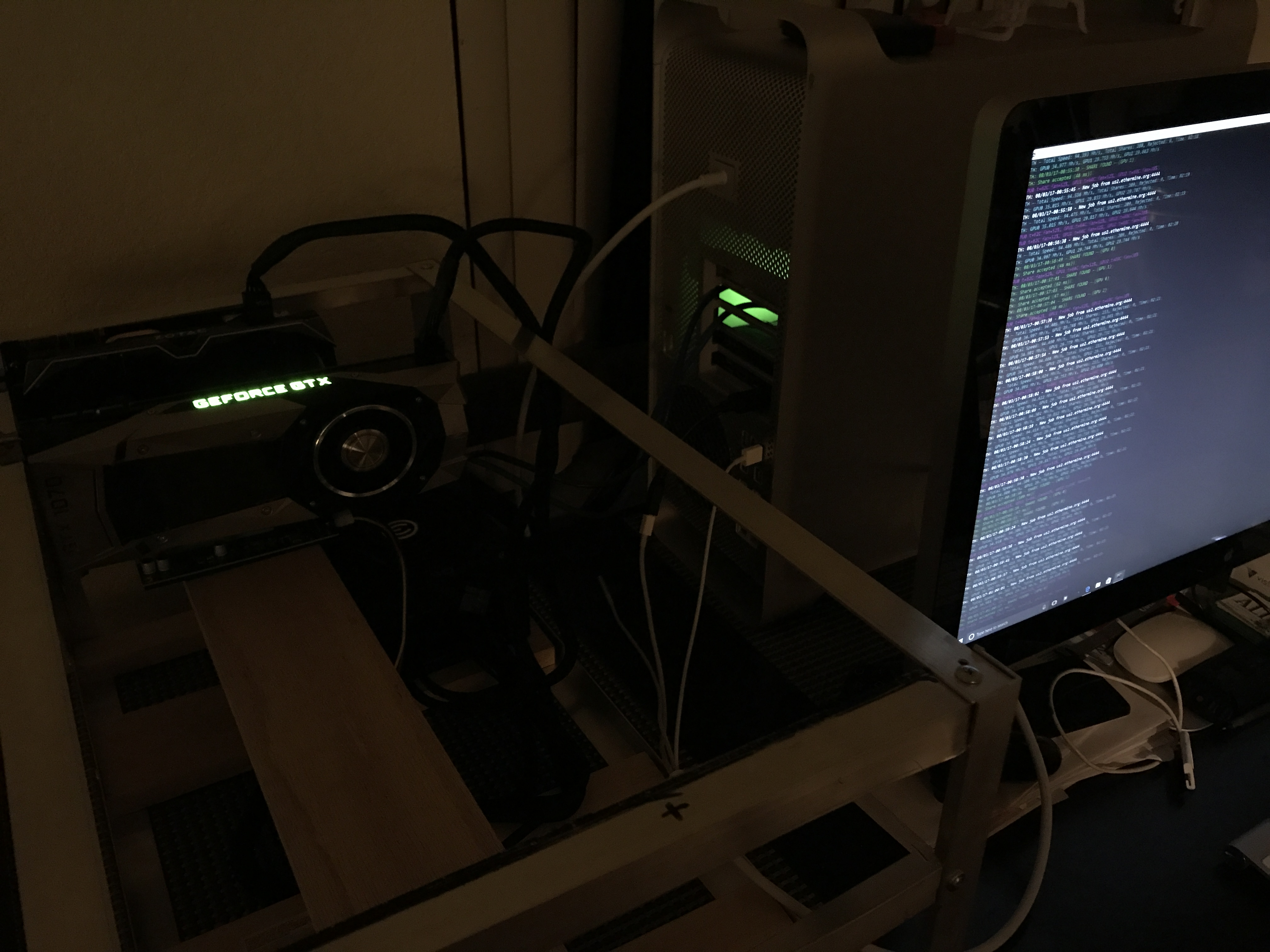 Last edited: