macrumors newbie
Original poster
I noticed recently that I was down to 12GB left on my hard drive, when its normally around 20-30GB. I did a few searches about missing hard drive space and found a few utilities to show me what was using the space. One of the more common things that came up in my search was .MobileBackups, but I don't use Time Machine and that folder shows up as 0KB on all the disk inventory programs I ran.
But one problem that did come up was the Disk Inventory X and the other one I used (I think it had "omni" in it) are showing the hard drive as having less capacity than it should.
As this image shows, the Mac partition should have a capacity of 136GB:
While Disk Inventory and the other program showed it at 127GB: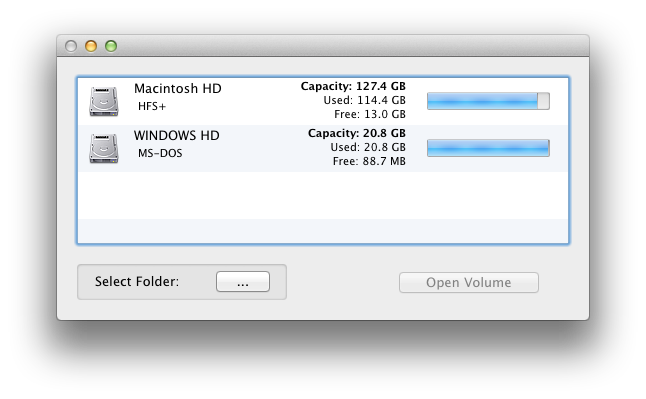 But not only that...it says that 114GB have been used, but then when I actually open the volume, it only accounts for 93GB:
So there's unaccounted for space in a couple different areas it seems. If 93GB is used then there should be 43GB free. Then there's the question of the 9GB missing between the capacity reported by Disk Inventory. As well as the fact that according to the Mac storage breakdown, 122GB is in use, not 93.
As an aside, I recently got an iPad, but I checked the backup folders for all of my iOS devices and the folder is only a couple of hundred MB, but maybe there's something else related to that that I don't know about that would explain it. Any help or insight would be greatly appreciated!
Last edited: