macrumors member
Original poster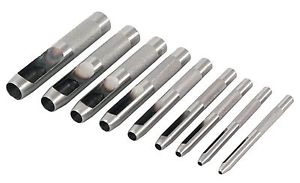 Hi everyone!
Just wanted to share my adventure of modifying the Apple Silicone case for the 12.9 inch iPad Pro. Used to own gen 1 of the iPad Pro 12.9 inch, but switched to gen 2 since I wanted 4G. Unfortunately the Apple Sillicone back cover didn't fit it perfectly. The bigger camera created like a "tent" and wouldn't allow the case to fully snap on. It also covered the flash. That bothered me a lot!
Today I bought a heavy duty hole punch set and punched though 2 new holes! For the camera (which is approximately 0.9 mm in diameter) I used a hole punch witha diameter of 1.2 mm. For the flash (that is 0.4 in diameter and approximately) I used a hole punch with 0.8 mm in diameter. Between the center of the camera and the flash there is about 0.7mm. After punching through the holes I used a regular nail file to smoothen out the area in between.
It worked out pretty well! Even though the holes aren't perfectly lined up, the camera and the flash work perfectly! No issues with the flash! And the plastic and the lining inside of the case held up pretty well!
Good luck to all of you modders!
/JC