macrumors newbie
Original poster
Hi folks, MacPro 5,1
Mojave 10.14.2
Saphirre Radeon Nitro RX 580 8gb
Bootcamp Windows 10 (efi I think, has EFI folder in windows folder)
(edit. I just installed BootRunner and it does show the bootcamp drive but when selected it say "cannot use selected drive due to security restrictions SIP see administrator" )
I've looked for answers to this on the web and can't find the same issue.
I had this system booting to windows and back (actually from windows I had to boot back into a USB Mojave instal, then back to my main mac boot drive)
Couple of days ago I tried to boot to windows and now in the startup select disk I set bootcamp and get a bless error.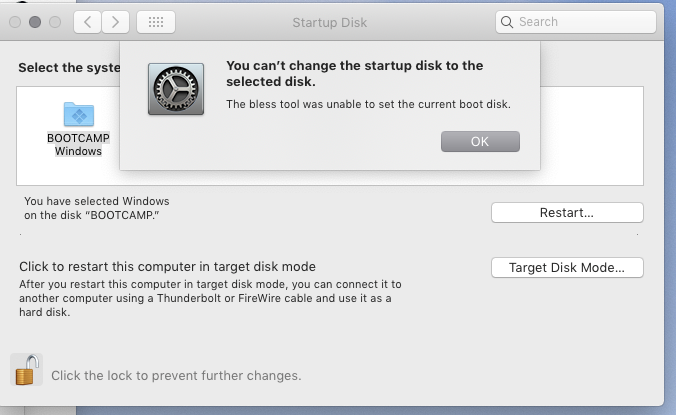 with the 580 I of course can't get a boot screen, also with Mojave I can't now go back to a non metal graphics card to get a bootscreen (I sort of wish I never updated to metal!!).
PS. I have looked on Google and not found the info that can make this work again.
thanks for any/all help.
Last edited: