macrumors 604
Original poster
I recently bought a Gigabyte Windforce 3 fan GTX 1080. The model I bought was the G1 Gaming card. I'm not a gamer. The primary reason I bought this card was it was the fastest GTX 1080 card that Gigabyte sells that has only one 8 pin power connector. I was running a GTX 780 (also MVC flashed) with two 8 connectors. Two of the pins were shorted on each connector so I could run with the stock double six pin connectors. I wanted to reduce my TDP. The 8GB of memory was an added bonus.
I bought my card from Amazon and had it shipped directly to MVC. He kept it for awhile, until the final flash was completed, and I received it yesterday. I am very pleased with the card, it is fast, and quiet and, of course, having the boot screen is a big bonus IMHO.
Screen redraws while fast before, are now lighting fast. My UPS has a display and my total watts for all devices plugged into it are now between 30 and 50 watts less than they were before.
The only difference with this card, vs my previous 2 MVC cards (a GTX 570 and the GTX 780) is that during boot there is a 2 to 3 second period of black screen. It starts about ½ way through the process and the screen return to life about ¾ way through. Boot Picker is still available so, it's really no problem for me, but something I should mention. It's the result of the transition between EFI and the OS.
This card also has a Fan Stop feature, where the fans stop spinning when not needed. There is a visual readout and I can view it through the cheese grater ventilation screen.
Results of the tests I have run are attached. The first the GTX 780, the Second the GTX 1080.
Needless to say I'm am extremely pleased with everything.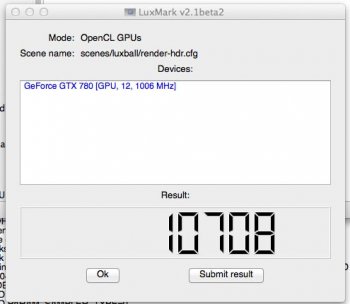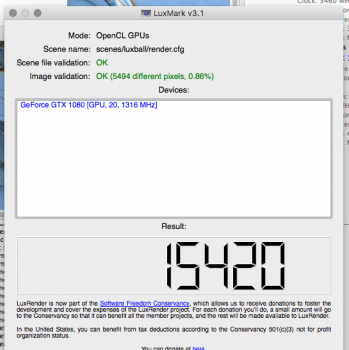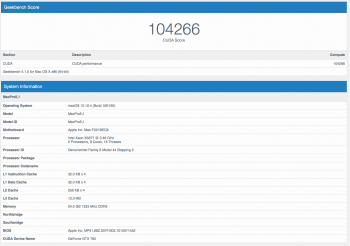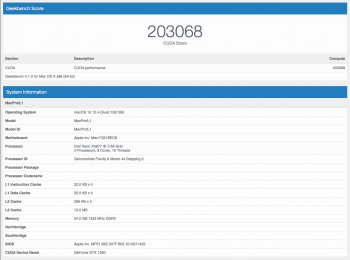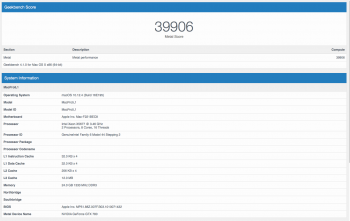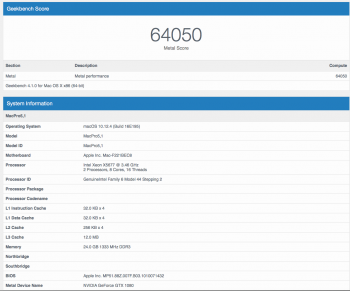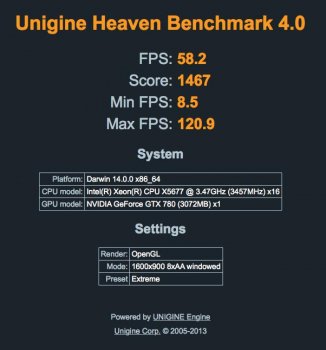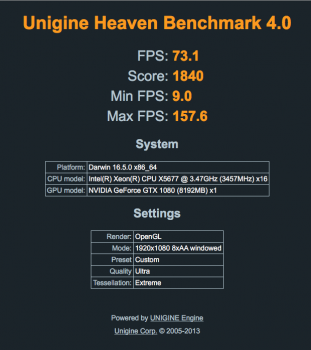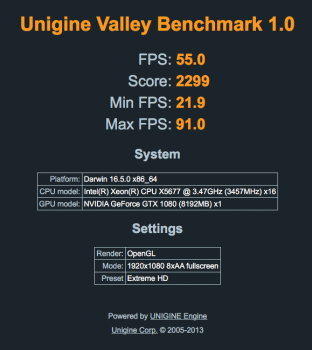 Lou
Last edited: