https://itunes.apple.com/us/app/paste-a-pasteboard-manager/id929777936?ls=1&mt=12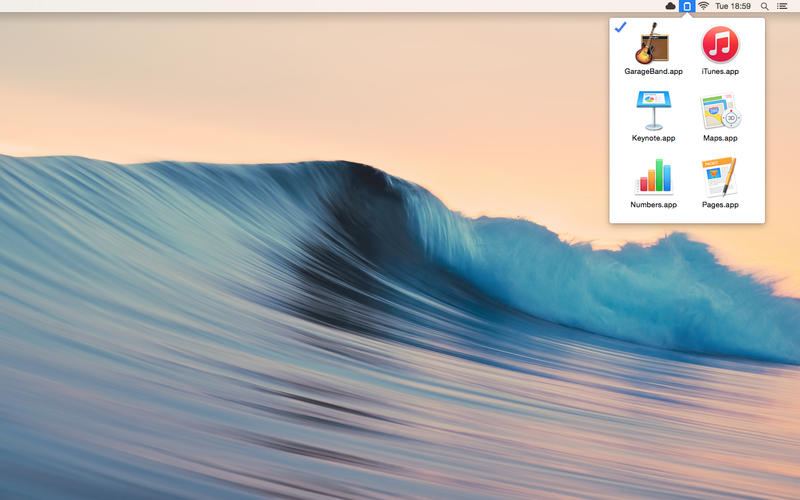 It took 5 rejections from the app store review team and a fair bit of trial and error, but I got there in the end. It's called Paste and it remembers what you copy and paste so you can switch back and forth between previous stuff or simply just check whats the last thing you copied. It stores texts, images and files but also works with a lot of other applications, since it works by storing NSPasteboardItems and not just raw text etc.
This is what it looked
2 years ago
and this is it
now
.
It has a few small handy features like saving your pasteboard when you log off and launch at login, but I kept it pretty simple and unobtrusive. It just sits quietly in your menu bar until you need it. Sadly its Yosemite only at the minute, but it supports the new dark mode for you night dwellers
I also just submitted the 1.1 update to the app store, which contains a blacklist so you can choose which apps to prevent copying from like 1Password
as well as a customisable global shortcut that lets you swap between your currently copied paste and your last copied paste. Hopefully if all goes smoothly it should be released sometime next week.
I've got a handful of codes to give out but sorry you'll have to work for them this time:
AX(Barrogill Castle in Scotland)(494 in decimal bit shift right then convert to hex)NL9T9
(
http://cl.ly/ZSyT)7XKJN9(F
tha police coming straight from the underground)
4(189 in hex then move every letter 10 letters up the alphabet)7(Mweka airport code in Congo)ATNYN
7(Prana Biotechnology Limited NASDAQ)7(Metatarsophalangeal joint acronym)HEW
Each code is 12 characters long and you have to figure out the bits in brackets for yourself. But if you're not a gifted code cracker like myself 8^) then it'll set you back a meagre £2.29 / $2.99. I hope you all get to try it out at some stage, and let me know what you think
Last edited: