Got my iPhone 5 on Wednesday, and I love it.
Flawless and such a nice bump up from the iPhone 4.
I fully expected to use a bumper on it, but the iPhone 5 is so elegantly designed for the first time ever, I'm using the phone NAKED.
But that means instead of sliding it on my table, I'm going to need a dock. Since Apple has no plans as of yet to make an iPhone 5 dock, I just converted the USB lightening cable into a charging dock with some crap wood, screws, sandpaper, and paint: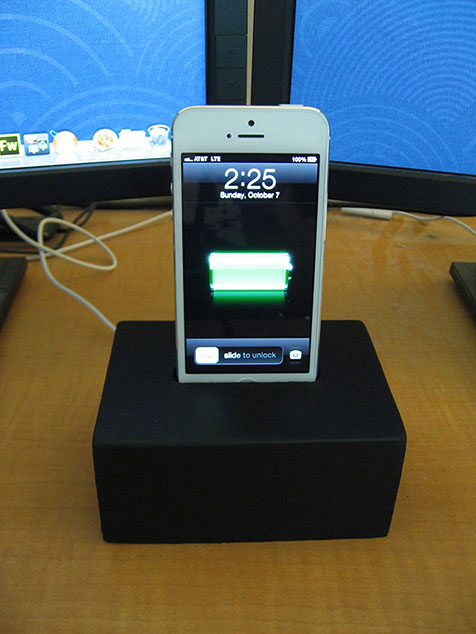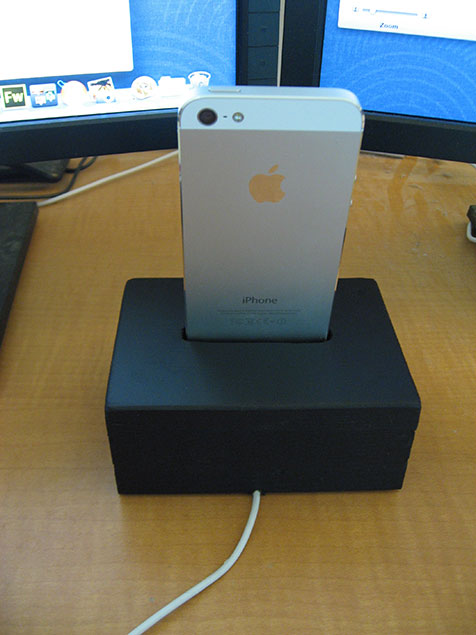 I purposely made it a bit taller/deeper than most for stability, and I admit, it's kind of ugly, but hey, it does the job until a real dock is made available.
I suck at woodworking, and it took about an hour and a half. I snapped some pics during the process is anyone is interested.
All in all, I'm pretty happy with it until someone better comes along!