macrumors 68030
Original poster
I've been collecting foreign coins for a few years now just as I get them, almost exclusively from people who either confuse them with US currency, or know what they are and try to pass them off as US coins anyway. Either way, a foreign coin is worth more to me than a penny, nickel, dime, or quarter, so I just keep it.
I just went through my "collection" and identified the country/area where all but three of my coins came from. I have at least one coin from each of the following:
Bahamas
India
Netherlands
UAE
Panama
East Caribbean States
Canada
Australia
Coasta Rica
Spain
Colombia
Portugal
China
Cayman Islands
Malaysia
Honduras
Mexico
France
Switzerland
Barbados
Swaziland
Denmark
UK
Luxembourg
Greece
But I have no idea where these three came from: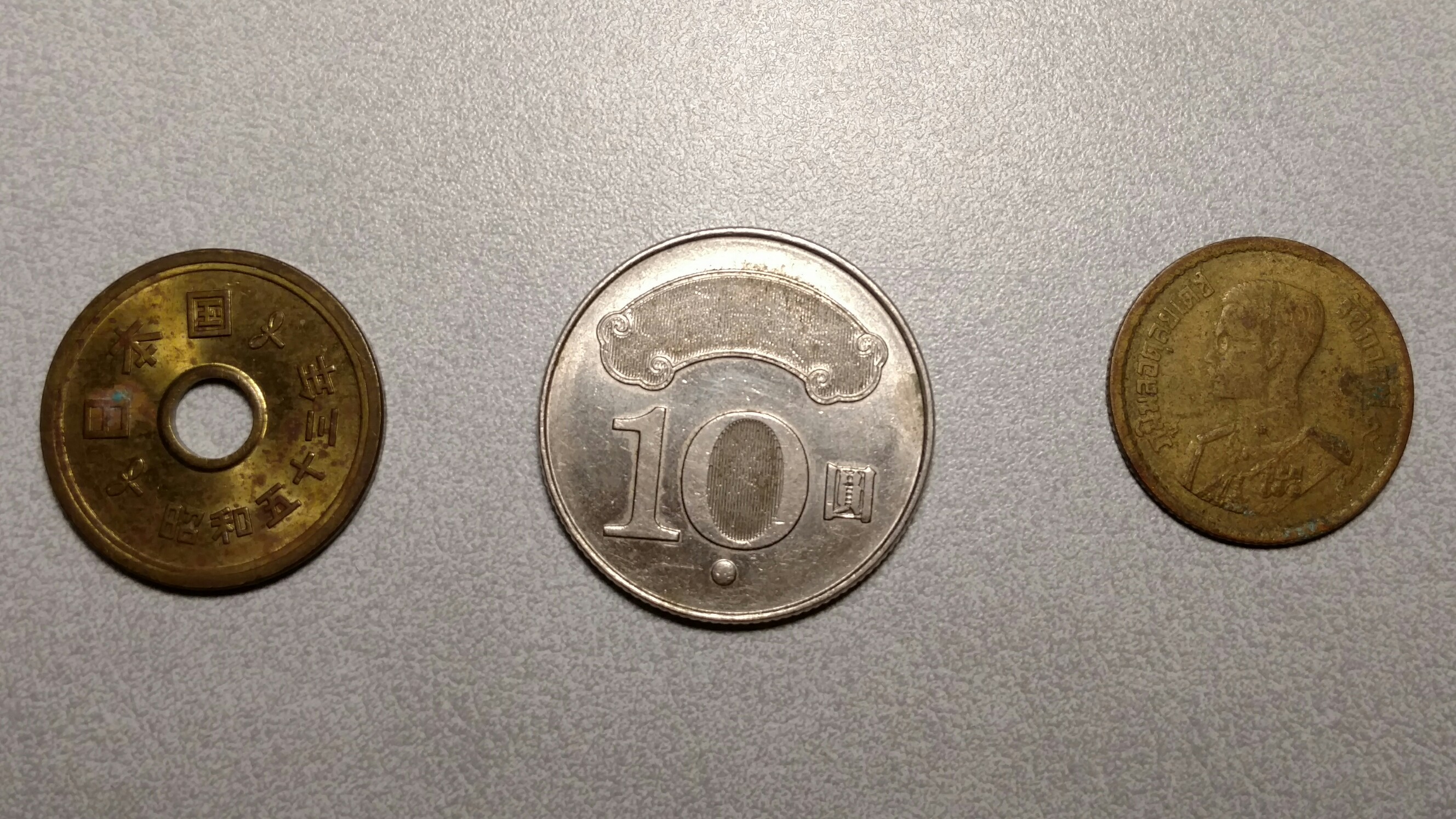 If you have any idea about any of these, please let me know.