Upgraded my Mac Pro tower to 10.12.1 and found these kext files updated. After a bit digging, there are references of PCI2PCIBridge and AppleDisplay.
AMDRadeon4100.kext has support for Polaris 10 and Polaris 11 GPUs so this is most likely an indicator of new Apple Display with eGPU integration comes Thursday.
AMDRadeonX4100.kext, AppleBacklightExpert.kext, Audio AUUC.kext, IOGraphicsFamily.kext, IONDRVSupport.kext, IOPCIFamily.kext, System.kext
were signed off at 4:19am last Wednesday - right about when the invites for the 27th event went out.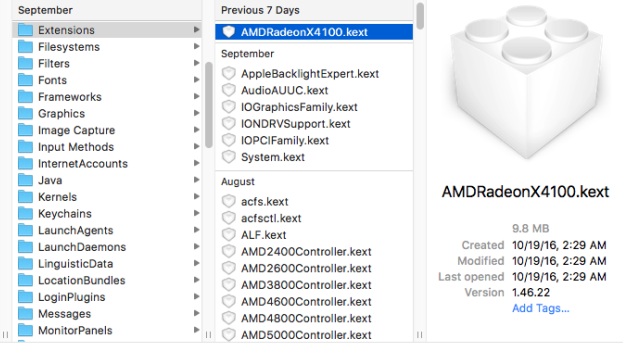 It's already possible to build eGPUs with Polaris cards.