macrumors newbie
Original poster
Bought one of these on
eBay
UK last week and it arrived today. Went for this one because from the pics it was black on both sides unlike some others that people had posted on here (which also looked a bit cheap and thin), looked pretty thick, and it had the 'round' buckle like on the Apple version.
It arrived yesterday, and I'm really impressed. It is indeed black on both sides, the leather pattern looks just like the Apple classic buckle, the buckle itself is round and the strap is nice and thick. Also, less than a sixth of the price at £21.
The ONLY issue is that, as you can see from one of the close up pics, the adapters have a black/space grey sort of colour. I emailed the seller to see if he has any with steel/silver adapters that I could swap it for, and I received this reply:
Hello:
Thank you for your order and the affirmation of our project.
You buy and receive goods is right,
The material of connector is: steel,
It is according to the different color strap, electroplating a layer of color in the above,
Hope you can understand and like,
Best regards!
...so I'm not holding out much hope
But I'll take that as I can always buy some more that would match.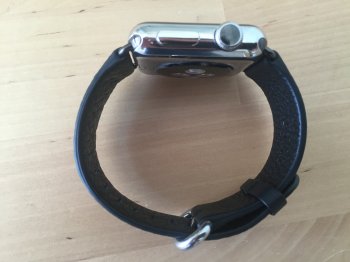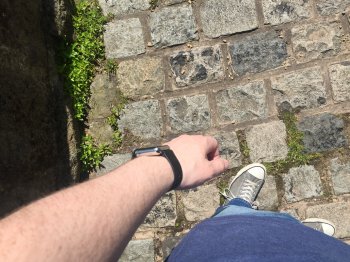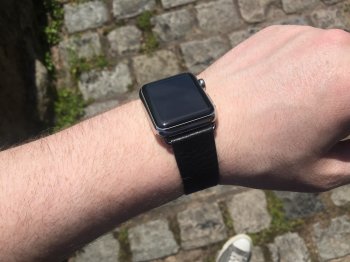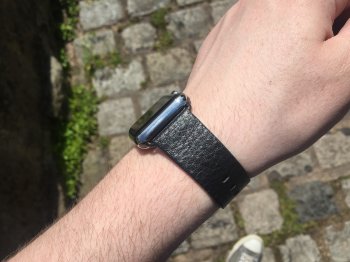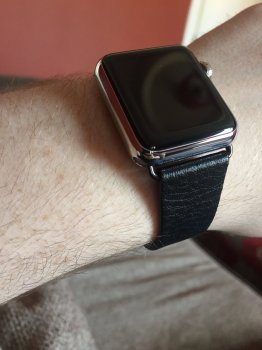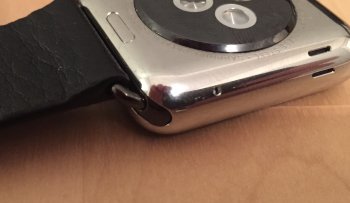 Last edited: