Not sure when this started - maybe iOS12.1/Watch OS 5.1? It *used* to be that when you had the "Listen now" option set to sync, it would sync every episode that appeared in Listen Now. So If I had 3 new episodes of a podcast waiting, it would sync all three.
The other day about half-way through my hour-long run, the podcast I was listening to was over, but then the next episode didn't start playing. I could see it listed in "Library" but there was a little cloud icon next to it - probably indicating that it wasn't downloaded. Grrrrr.
So I get home and start looking through the settings on my phone, and I noticed (left image) that it indicates: "
Your iPhone will try to add one episode from every show in Listen Now
". I didn't remember it saying that when I first set this up with iOS 12 and Watch OS 5. Luckily, the internet never forgets and I was able to find an image from iOS 12.0 of the Watch app and the Podcast prefs in the Watch app looked like the image on the right: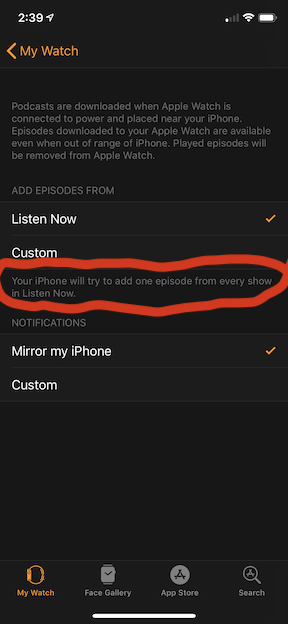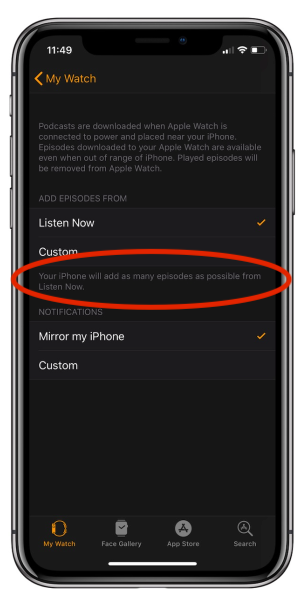 Left: iOS 12.1; Right iOS 12.0

​
If you select "Custom" it looks like it will try to keep 3 of every podcast selected, which is better, but some of the podcasts I listen to are only 10-15 minutes long, so I need to sync more than that.
Was this covered in any of the release notes?? Anyone else notice?