Hi,
I have a 3-week old iPad Pro 2018 11". It was fully charged at 6:30pm on Friday. I used it for a few minutes yesterday lunchtime then left it closed in its Otterbox case and went out for the afternoon. I picked it up at 9pm last evening and battery was down to 45%.
I've screenshotted the Battery section in Settings below.
The 4 hours of Screen On time between 3pm and 8pm occurred when we were out (no one else could have used it) and it doesn't report app usage for those periods.
All seems a bit odd. Anyone have any thoughts on what's going on here?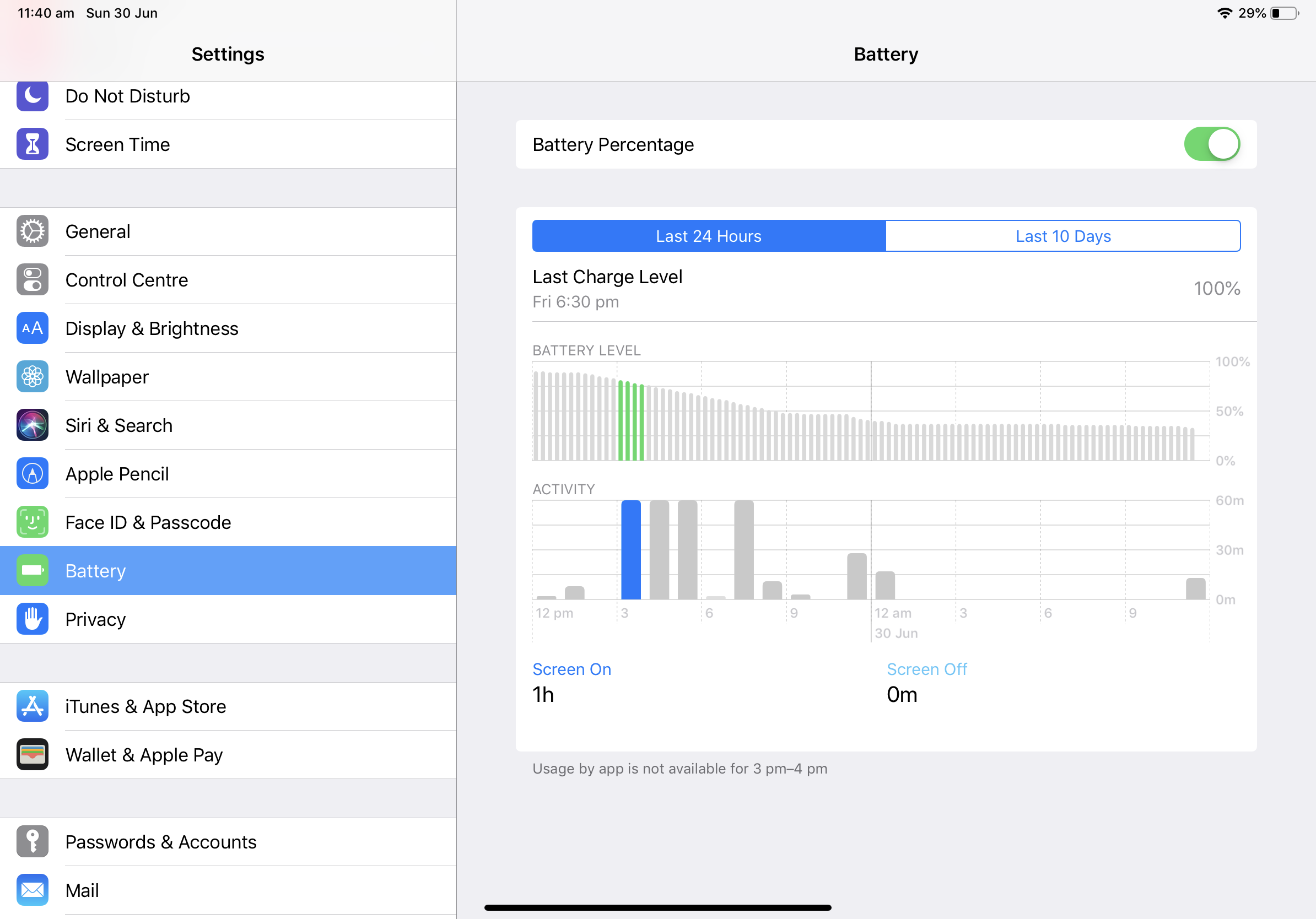 Last edited: