macrumors 6502
Original poster
Here's a trick to use clamshell mode and save power without sacrificing air flow through or across the keyboard. I call this open clamshell mode.
The lid/main display will turn off without closing all the way. Slowly close the display to about an inch of the palm rest, about the width of a thumb. I use my thumb as a stop to quickly block the lid from closing. the display will turn off, and the extrnal display switches on as the main display. The gap allows better airflows than completely closed. This also works on a vertical stand with the lid open facing up.
Honestly, I don't know if there is any difference in temps between clamshell mode and open clamshell mode, but I have been using my MBP 16" in open clamshell mode only when I'm not mobile. If anyone is willing to compare the temps and show open clamshell has lower temps, then this would be a legit way to have your cake and eat it too.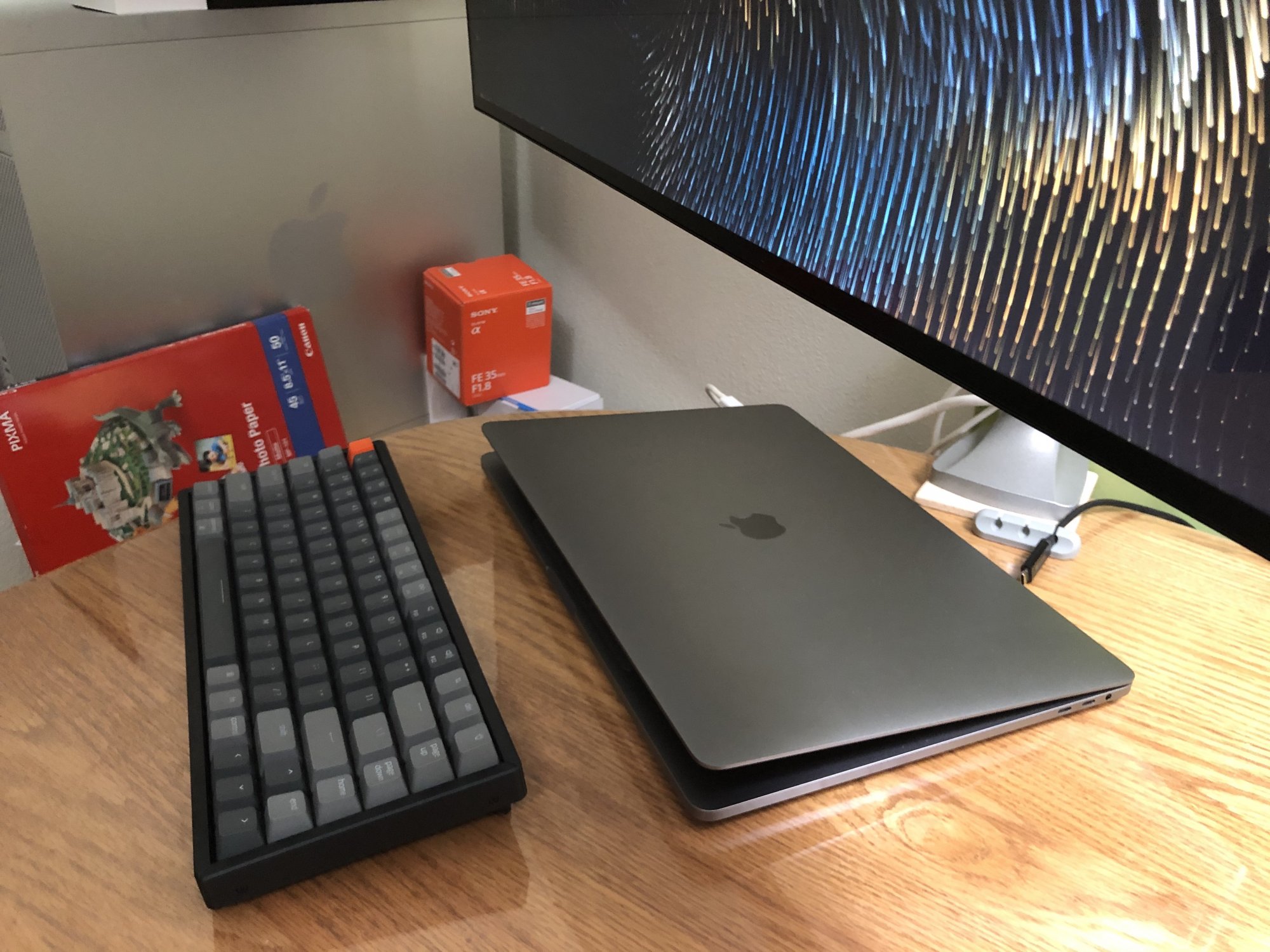 Last edited: