I have a lot of
25 Macbook Airs from 2012
(1.7GHz, 4GB, 64GB) from a corporate recycle purchase.
They have been in cold storage for the last 3 years and they came with the original 45W Magsafe2 chargers.
All in excellent condition showing very little use and no abuse.
After charging them all up, updating with fresh clean OSX (High Sierra, Mojave, Catalina), they are all reporting
"SERVICE BATTERY" and confirmed with Coconut Battery app as "CHECK BATTERY".
They all have
very low charge cycles (under 150) and holds a long charge
while playing back YouTube for 4-5 hours before dying.
Is there any way to revive these batteries and make them go back to "NORMAL" or are these toast so early ???
I am hoping I don't have to pull the batteries out and replace them because factory original batteries are the best....
Any suggestions ?
84 charge cycles on factory original battery from 2012:
110 charge cycles: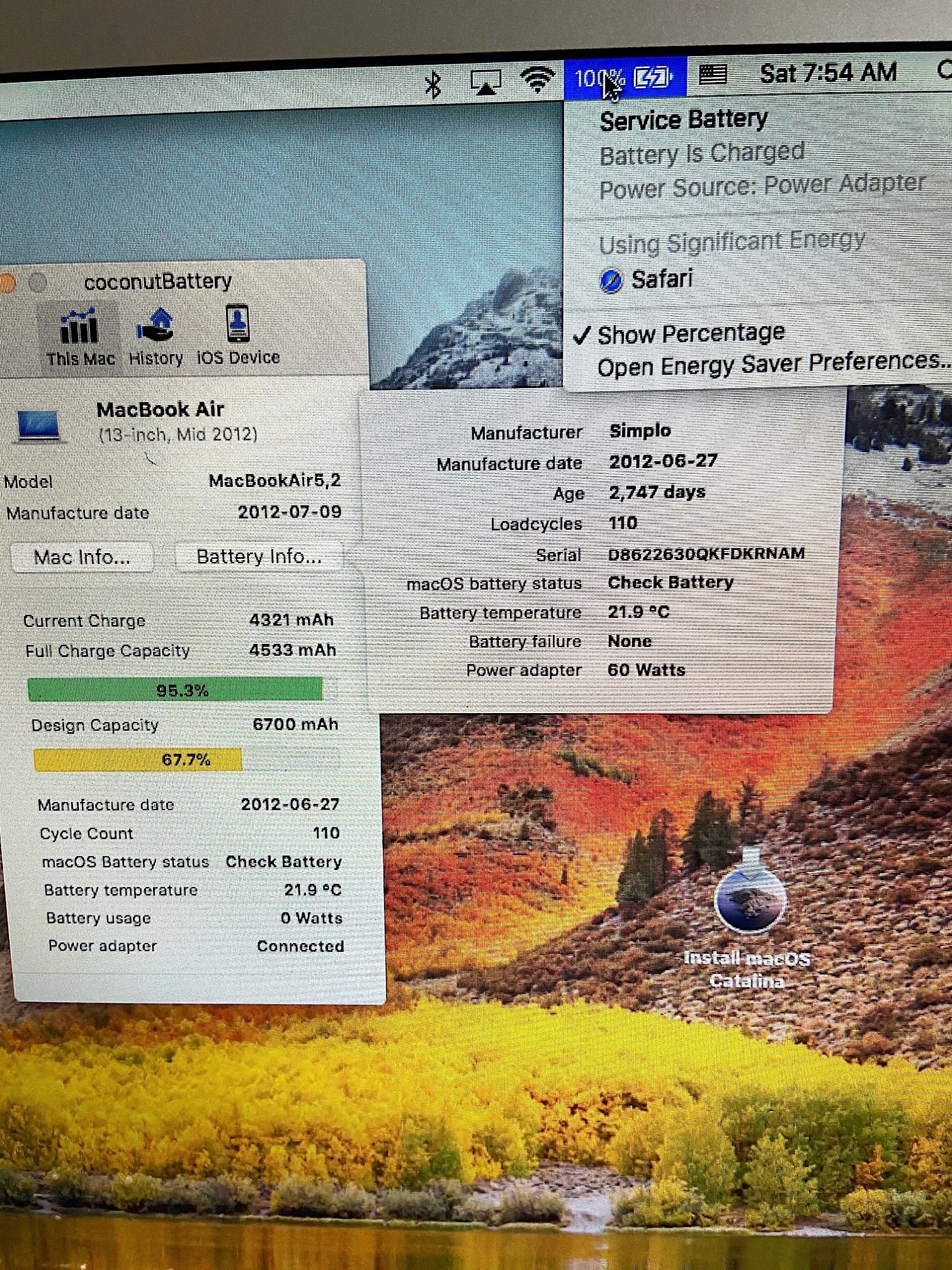 Beautiful condition 2012 Airs