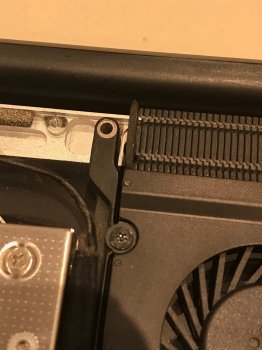 having nightmares with my macbook pro.
the gfx chip died a couple of weeks ago. had it replaced by a repairer and now the machine is very unstable - seems to be crashing and overheating - can't even load an OS (crashes during internet re-install of lion with a back screen with thin vertical blue lines down it)
going to take it back to the shop today but I noticed theres a screw missing (see pic)
could this screw have anything to do with these issues?