macrumors 6502a
Original poster
Thought it would be neat to see how everyone has their Minis setup. The thread on Johnathan Morrison's setup got me wondering how everyone here has their Minis arranged on their desk and what components they use. I'll go first of course: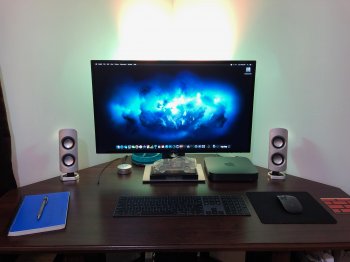 This is just a work in progress, as I had a dual monitor setup with my Mac Pro previously. Am upgrading my desk and will report back at a later time when it's all finished.
Let's see some of your setups!