macrumors 6502a
Original poster
iOS 7 has been the largest change to iOS ever. And it has a lot of improvements. But, like anything, it has its drawbacks, and I feel that usability is one of them.
After using iOS 7 for a few days, I've noticed that certain ways the phone has become harder to use.
Misleading cues.
On the lock screen, the OS prompts the user to "slide to unlock", and also has an up arrow at the bottom of the screen. More than once, I've noticed people swiping up only to bring up control centre. Moreover, while swiping up almost anywhere in the OS consistently brings up control centre, the user has to keep in mind that they cannot swipe up from the bottom right of the lock screen, lest they bring up the camera.
Bright, thin, and overwhelming.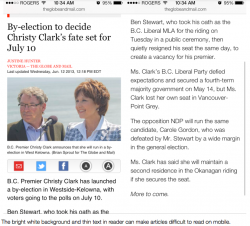 The bright whiteness and thin text in the operating system can feel overwhelming at times. Reader in Safari is now a less comfortable experience than simply reading the original webpage, and I find myself really having to look to tell where I am in the calendar app. The thin white icons, transparency, and poorly defined button boarders make navigating the OS somewhat more difficult in my experience.
Disappearing menus
Menus (for example, buttons on the bottom bar of Safari) in some apps disappear after a time. This means that certain functions now require an extra tap.
For example, to change pages in Safari in iOS 6:
1. Tap the icon.
2. Change pages.
And now:
1. Call up the icon bar.
2. Tap the icon.
3. Change pages.
iOS 7 isn't all bad. But it's not all great, either.
There are some great features in iOS 7, and in some aspects the UI is absolutely brilliant. The parallaxing throughout the operating system, for example, is brilliant. And control centre is a very welcome addition.
Like anything in life, there are problems. While the colours of the UI have gotten a lot of attention, I believe that the issues iOS 7 has go beyond 'ugly icons.' At times, certain design decisions make workflow harder, and the experience more frustrating.
This will improve, of course. Hopefully, before iOS 7 is released officially.