Dear All,
I have just bought my MBA 2013 with 128G SD SSD, and i tested its SSD speed by using Blackmagic Disk Speed Test and below attachment is what i got from result.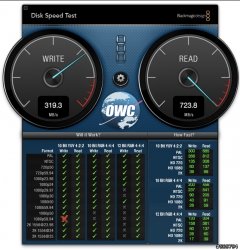 May I ask if everyone get the same result as mine, especially on the one marked with red x. is it normal?
Appreciated for your help and hope you all have a nice day.