macrumors 6502
Original poster
I've been researching this problem for days and can't seem to find a satisfactory answer, so I'm hoping some of you Linux gurus here can help. Here's the deal:
I've got this new-to-me 2006 17" MacBook Pro with ATI Radeon X1600 graphics, which you can read about
here
, and I've successfully installed Ubuntu 18.04 LTS on it. However, I can't seem to get full graphics acceleration or even get the OS to recognize the graphics chip. It looks to me like it's using an open source driver, see below: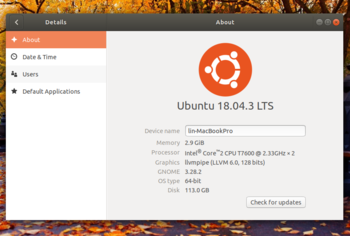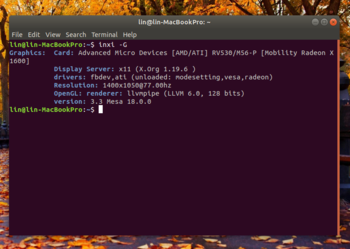 Video performance isn't what it should be, and I can't use the display's native resolution of 1680 x 1050. See below, my only option is 1400 x 1050. This leaves things looking somewhat stretched out.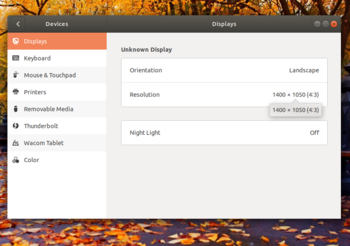 I don't know what to do here. I've tried installing older Radeon drivers I've found here and there online, with seemingly no effect. I've tried terminal commands to force the 1680 x 1050 resolution, but instead of recognizing the display's proper pixel depth, all it did was stretch out the display even further so that not all of it appeared on screen.
There's no doubt I'm part of the problem here, because I just don't know what I'm doing. Unfortunately trying to educate myself has not proven fruitful. All I've managed to do so far is blindly fling stuff against the wall to see what sticks, so to speak... and so far nothing has stuck.
Is this the best I can do with this machine, or is there help for me out there somewhere?