macrumors 601
Original poster
Today I decided to fire up my High Sierra public Beta 3 installation and maybe play around with it and update it. I have not used this installation for at least 2 weeks, but is was working OK when last used.
Long story-short, the boot-up stalled and looked like the image below.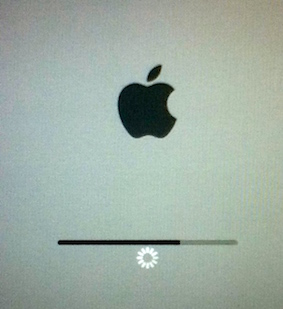 I've never before seen this pinwheel appear along with the loading bar.
After several more failed attempts I erased the partition and reinstalled High Sierra from my original
install USB thumb drive which worked fine for the original installation.
The result was the same, stalled boot-up with the pinwheel, which BTW also stops rotating.
I also run El Capitan and Sierra on this Mac Pro with no issues whatsoever.
MacPro3,1 - 2 x 2.8 GHz Quad-Core - 8GB ram