Graphics
Original poster
Staff member
If you've done any graphic work and submitted it to a website for hosting, you might be surprised where it's ended up. Using images.google.com, reverse image search some of your graphics and post links to places they've been embedded.
I'll start us off with a minor tweak of the iOS Photos icon I made a couple of years ago when iOS 7 was still in beta:
Weirdly enough, a few blogs (
here
,
here
, and
here
) picked the image up and cited it as an update that beta testers weren't seeing: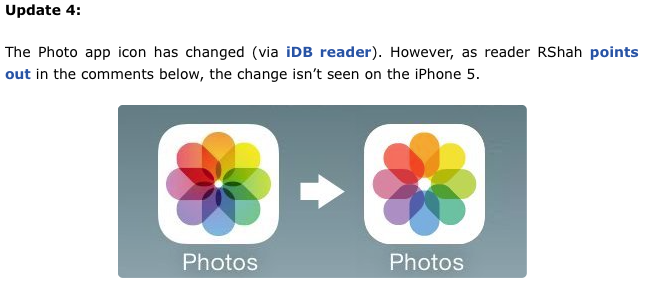 ​
The inconsistency was noted by some readers: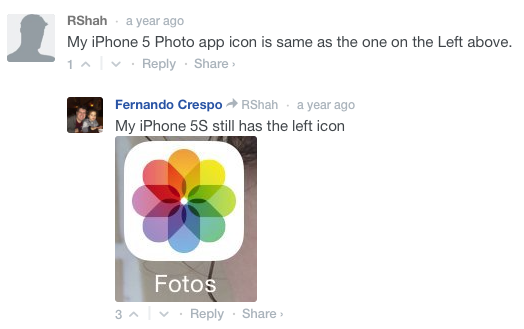 Somebody even mentioned it back here on MacRumors, and was met with… disapproval for spreading misinformation: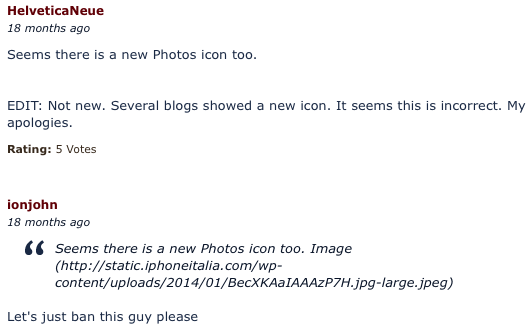 ​
I was aware of none of this until I decided to search for my graphics on other sites today. That's what I get for using an arrow in the original. What have you made and where has it been?