macrumors 604
Original poster
(I have cut and pasted my Amazon review)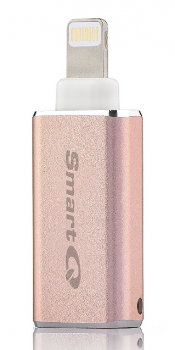 https://www.amazon.com/SmartQ-Lightning-MicroSD-Connector-Transfer/dp/B0741CDDQT
I have two "must" requirements for this kind of device: play mp4 video files up to 7GB in size and display RAW format photos. This is the third such device I've bought trying to satisfy these requirements. The other two could each only satisfy one of my needs but this one works for both. I use it with a 10.5" iPad Pro on iOS 11.2.2 and the main uSD card I use is a 256GB Samsung EVO. It displays my videos and RAW files without a problem and I have also tested it with JPEG, PDF, .docx, and Excel files, all working without an issue and without any appreciable loading lag.
It works with the free PowerReader app from the app store (you're cued to download it the first time you use the device and then to use it every time you plug the device in) but I had one complaint – each photo file, RAW or JPEG, had to be opened and closed individually – you couldn't just swipe to see the next picture. But the same developer has a "PowerDrive – Files and Storage" app that also works with this reader and it supports swiping pictures to view. This app is also free and superior to the default app. However, you do have to keep the default app loaded as inserting the drive will always bring up the cue to open it but you can just cancel that open and manually open the PowerDrive app. Sharing files with other apps is also supported, as is downloading to the iPad. Using the share function in other apps (e.g., FileExplorer), I could save other files from the iPad to the uSD card.
All in all, this is an excellent device that does exactly what I wanted. Minor complaint – the uSD card is somewhat loose in the reader and that connection could be tighter (but it doesn't fall out). A suggested improvement – add a pass-through power connection so you can charge the iPad or iPhone while using this device (one of the others I tried had this). Reasonably priced ($26.99) - I would give this a high recommendation.