macrumors 6502a
Original poster
I have to say that I am quite impressed with the Tech21 Patriot case. The material it is made of--a combination of TPU and their proprietary FlexShock impact resistant material--feels really good in the hand. The texture is quite similar to that of the Tech21 Tactical case. My iPhone 6 Plus felt very well protected in this case. There is also an included belt holster, which has a kickstand function, for people who are interested in using that functionality.
They had some issues earlier on with their built in screen protector (it wouldn't lie flat enough against the phone's touch screen, causing usability issues), but those appear to have been resolved. The screen protector isn't the crowning jewel of the Patriot case, but it is perfectly usable, and I like it better than the built in screen protectors of other protective cases I have tried, such as the Griffin Survivor All-Terrain. The screen clarity is slightly affected, and you notice that the screen protector is there when you are typing, but swiping up and down and back and forth is unimpeded. The touch id membrane works fine--I didn't really notice a difference in unlocking speed compared to an uncovered home button.
Audio quality is fine, despite the protective mesh over the speakers. The big mystery to me with this case is why they left the camera opening unprotected. All the other port openings are nicely covered, but the camera opening is huge and completely unprotected against dust and water.
Overall, I just really like it! Here are some pics and my YouTube review: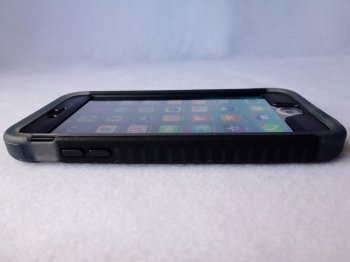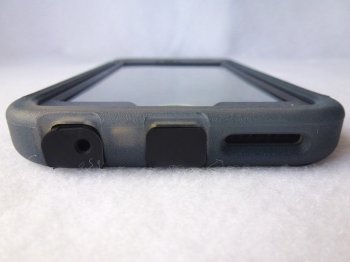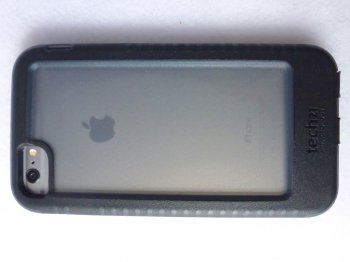 Thanks!
Kristin