macrumors 6502
Original poster
Hopefully this thread will help those of you who are curious about the shade of Gold that Apple is using for the series 4 aluminum Apple Watch.
I just got back from picking up my gold S4. I am coming from a Gold Series 1 so as soon as the pre-orders went up, I didn't hesitate picking the gold option again for the S4. I was a little caught off guard by the fact that the Gold aluminum models came with either a pink sports band or a pink sports loop... I should say that I am a guy so a pink band certainly didn't excite me but luckily I had bands that I used with my S1 that would be compatible. I was planning to give my S1 to my mom anyways so the pink band would be a good starter for her.
Then I started hearing reports about how the SS Gold model looked more pink than gold and needless to say I was a little worried about the aluminum version but with the stock of S4 models selling out quick, I knew it was probably too late to cancel my pre-order and pick a different color so I stuck with it.
Today, the wait was finally over and I unboxed my new S4 with both excitement and hesitation... I'll admit, when I first freed my new Apple Watch from its packaging, I was immediately caught off guard by the color... So heres the deal, Apple is definitely using a different shade of Gold. However, its NOT a bad shade of gold at all. After spending about an hour with it and seeing it in different lighting conditions heres the breakdown:
The Good:
-
In most lighting conditions
, the Watch has an almost Gold / Copper blend that looks fantastic and elegant. (in other words, if the watch looks too pink to you at first glance, try testing it in different light)
- IMO: The darker Gold tone looks a little more natural and higher end than the more yellowish gold of the previous generation gold aluminum models.
- When paired with the right band, the gold color helps it look more like a high end watch at first glance than a smart watch (IMO the black and silver models don't quite have this same effect)
- Coming from a S1, the S4 is A LOT faster! And it has a freakin EKG in it!!!!
The Bad:
- Its true... in certain lighting conditions, the watch can look almost Rose Gold. For women, this may not be an issue but for guys, it can be a concern. Luckily, this is only in certain lighting conditions. In most cases, the watch looks like a blend between copper and gold.
- The watch definitely leans more towards a copper color than a gold color (for me, this in not a big deal but for those of you who want more of a traditional gold color, you may be put off by this hue)
- Raise to speak to Siri hardly ever works... Hopefully this can be improved through software.
The pictures (S1 on the left, S4 on the right):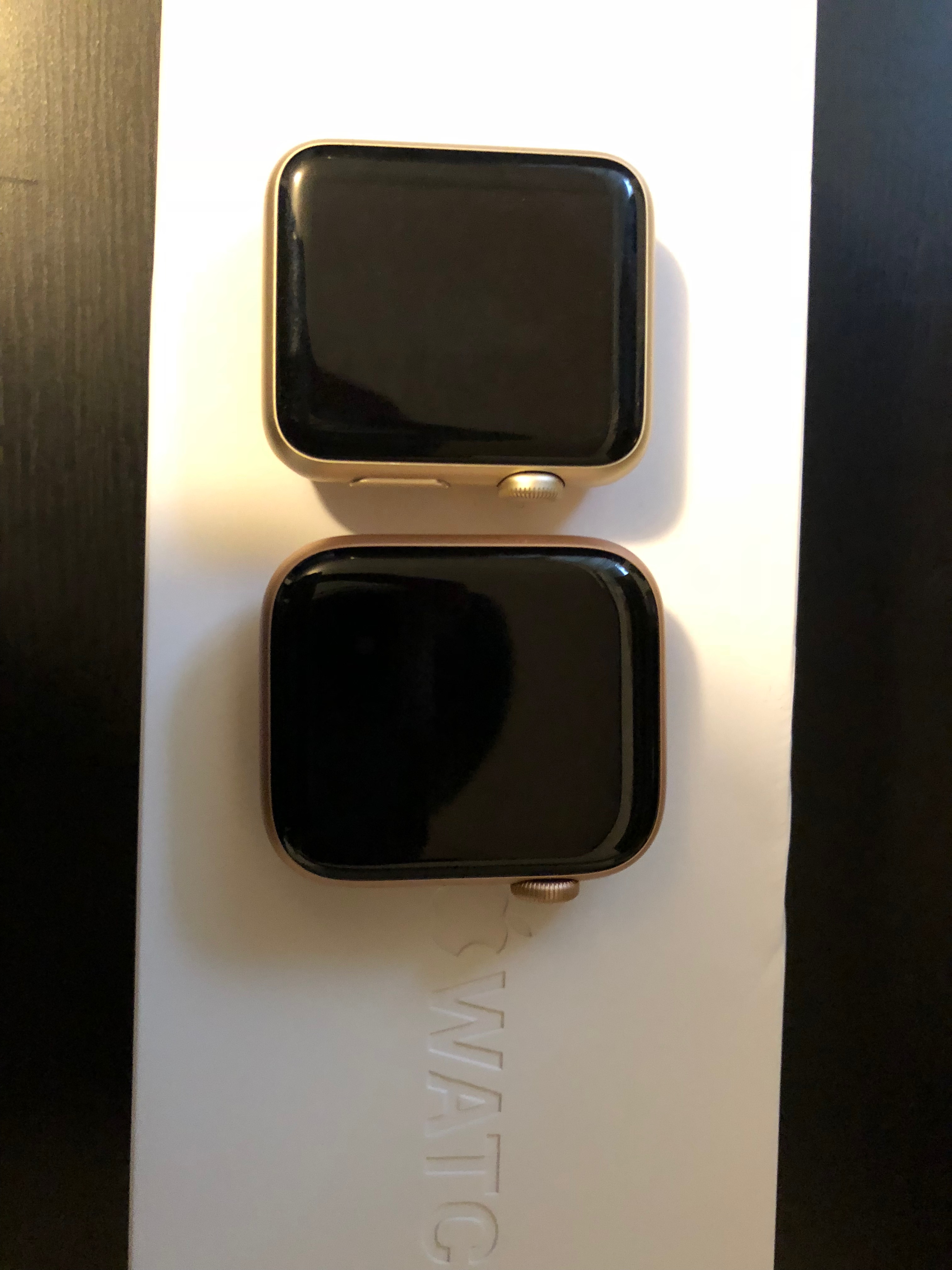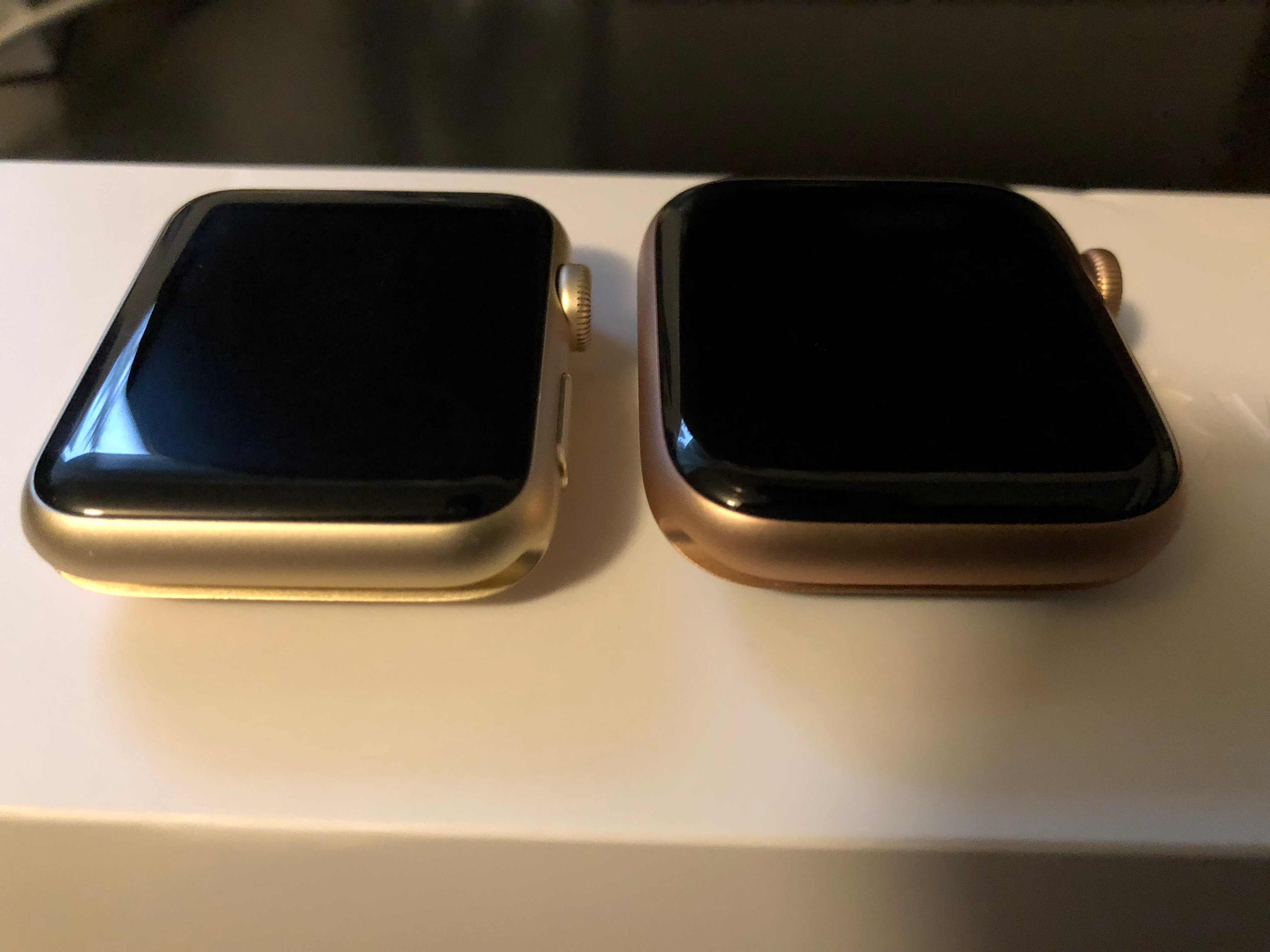 Hopefully these pictures help those of you who are concerned about the color. IMO, it looks great and I actually prefer it over my old Watch.