EDIT

: If you buy a Samsung 970 EVO M.2 blade, install it but before formatting check the FIRMWARE revision in " About this Mac/ NVMe "first.

If it is

1

B2QEXM7 you will have problems with the blade.

====================================================

I bought a 500gb Samsung 970 EVO on Saturday. I realised that the firmware had to be checked as the 970 EVO's firmware in the first release from Samsung (

1B2QEXM7 )

was causing kernel panics etc.

Sure enough looking in " About this mac / Hardware / NVME the firmware was the problomatic"

1

B2QEXM7

".

So, I fired up Win 7 and ran Samsung Magician . .but .. . I got a popup message saying that it needed Microsoft .NET v 4.6.

this had never happened before. So I ran Win 8.1 and got the same message.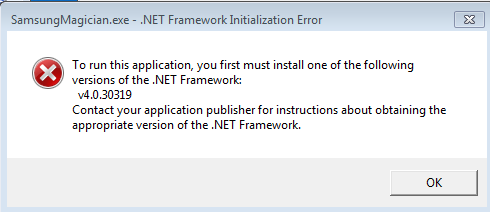 Now I was starting to get worried. so I did two re-installations of Win 7 in both 32bit & 64 bit.
Got the same popup when I tried to run Samsung Magician.
After quite a while and many net searches I happened on the solution over at tonymacx86's haxckintosh forums.
Post #137
Is their a way to update the firmware w/o having to boot into windows? Hi thoronthar: I don't think you need to boot to Windows the ISO for updating will be burned to USB stick. Then you boot form the usb. It seems to come with it's own "OS / Linux. After the update you can do the normal...
www.tonymacx86.com

.

I then .. .

1. Downloaded "

UNetbootin

"

https://unetbootin.github.io/

2. The latest Samsung 970 EVO Plus firmware ISO

https://www.samsung.com/semiconductor/minisite/ssd/download/tools/

scroll down to FIRMWARE then to "Samsung SSD Firmware(24).

Downloaded the " Samsung_SSD_970_EVO_

2B2QEXE7

.iso ".

( The latest firmware for the 970 EVO Plus is

2

B2QEXM7

)

3. Inserted a brand new 8gb USB stick ( note : Don't change the original format the format of the USB stick.)

4. Started up UNetbootin by using the

mouse RIGHT BUTTON & selecting OPEN

. Just clicking the app won't open it.

Pointed the App to the ISO & the USB stick

Hit "OK" .. then UNetbootin formatted the USB stick bootable.

5.

NOTE

: At this point an EFI flashed GPU is required

- I shutdown & installed my flashed XFX HD 5770.

6. Booted up holding down the OPTION key for the pre-boot selection screen ..

. . there it was ! My USB stick shown as " efi boot.
7. Started the "Efi Boot and then UNetbootin started up.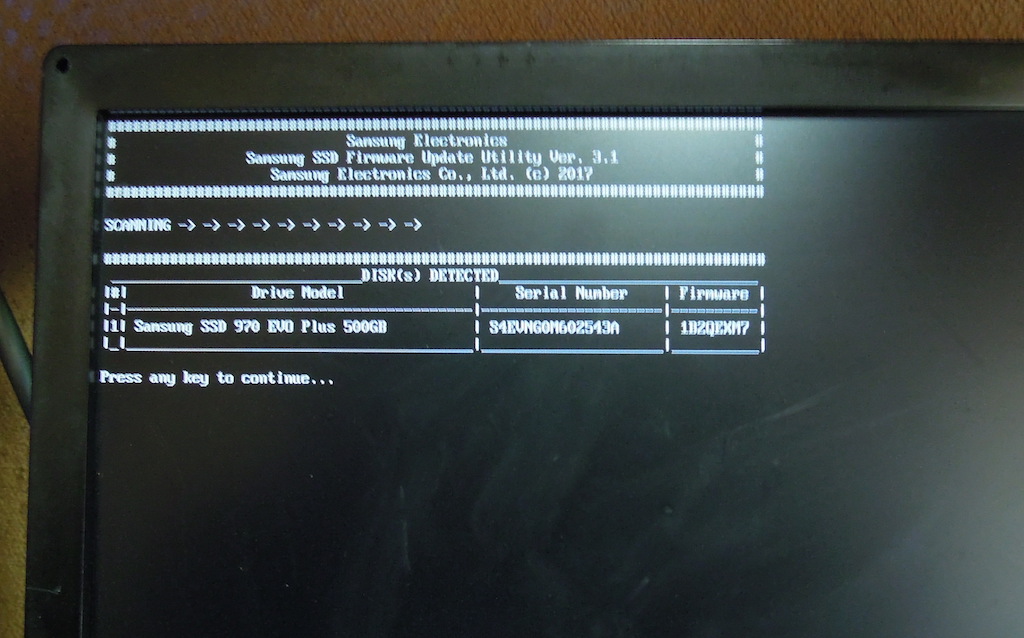 The rest was simple & easy. In about 10 seconds it found my 970 EVO Plus and asked me if I wanted to update it.

I typed in "

Y

".

Another 20 seconds and it was done.

I now have the latest (

2

B2QEXM7 )

firmware on my 970 EVO Plus.
I have since cloned Mojave 10.14.6 ( build 18G2020 ) over to the 970 EVO Plus formatted in HFS+.
Everything is running perfectly, no issues at all.
========================================
I also have a
970 EVO
installed and I have noticed that the
500gb 970 EVO Plus
is definitely faster and doesn't slow down as much as caches fill up.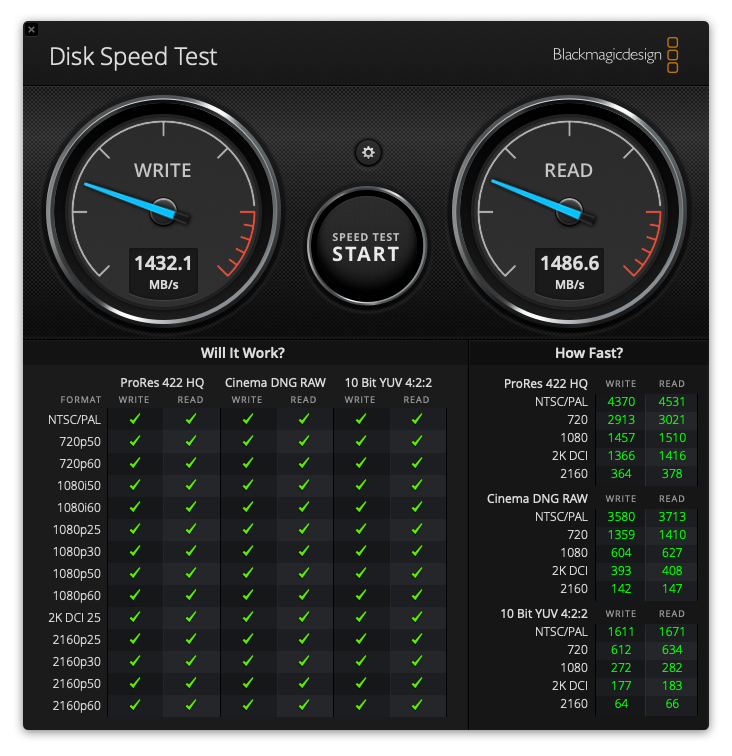 Of course not everyone has an EFI flashed GPU ( I have three ! ) and of course Samsung Magician probably works properly for other people but it is comforting for me to know that I could successfully upgrade my 970 EVO Plus via Mac OS .. sort of.
Hope this post is useful to anyone experiencing problems with Samsung Magician.