macrumors 68030
Original poster
Screenshot got me through to emergency sevices, acutely embarrassing esp. at 2.00am on a Sunday Morning - and a very unimpressed sounding operator - after ladies initial professional response -answering the phone.
Alarm did ring - I pressed dismiss - but not enough time was given before 999 was phoned.
So - for me prsonally - worth disabling screenshot again in Watch - General.
Anyway the main query I have is there a way to disable this message
↙︎
every time I open my mac? - maybe just have haptic so no need to press "Dismiss" each time.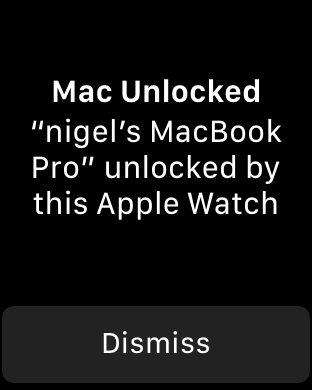 Thanks
Last edited: