macrumors newbie
Original poster
Hello All,
Hope there's some help out there as I'm confused.
I had to do a somewhat convoluted restore from a different OS, using Command R.
It finally got there, and it's taken days to get back all the Logic data and FCPX etc.
But now, when I look at Disk Utility there is Container disk2 and Container Disk3.
Only Container Disk3 has anything in it - MacOS and MacOS - Data.
But....
Container Disk2 says APPLE SSD SM0128
And Container Disk3 says APPLE HDD ST2000
Somehow all this doesn't seem right.
Any ideas?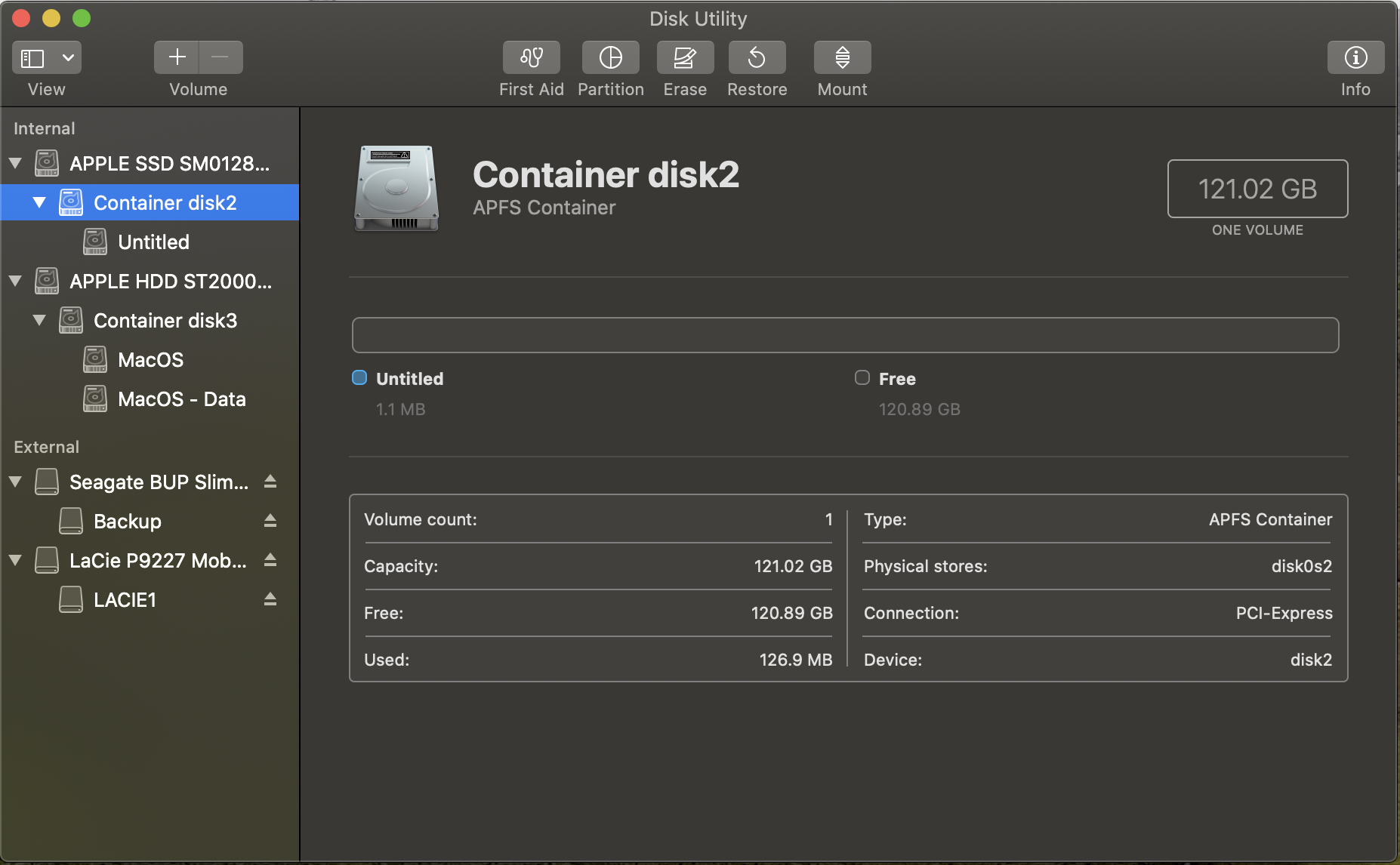 Last edited: