macrumors 6502a
Original poster
I am trying to sell an old G4 tower on Facebook but their AI is loosing its cool on my G4 MDD's sexy curves.
That sure wouldn't happen with a modern, square piece if metal!
Makes me want to keep it...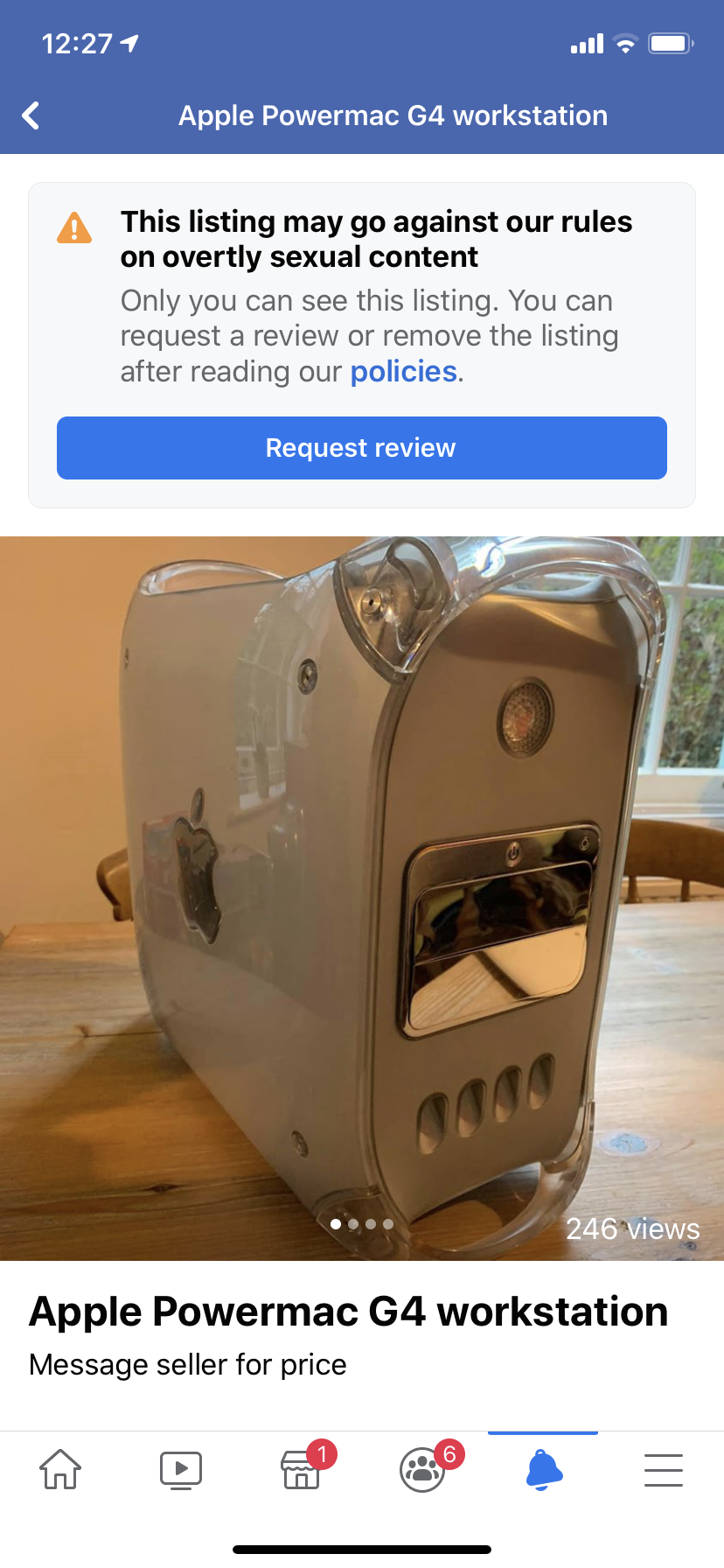 [automerge]1575290053[/automerge]
The other photos show the internals - motherboard, ATI Radeon 9600 Pro 256MB - but I know better than posting those on a public forum now...