macrumors 6502
Original poster
This just started happening a couple months ago. I put it away for a while but wanted to look into it more now. Here's what I see lately when it tries to boot up:
And if I hit the option key while starting up: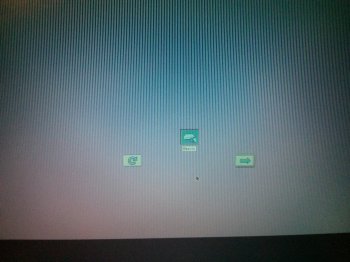 And when I select a boot drive it thinks for a couple seconds and eventually just stops with a blank screen in the same color patterns as above.
Before I bother with it more, I wanted to see if this looks familiar to anyone and if it looks like the problem is with anything that can reasonably be replaced, or if this one is going to the "parts farm".
Last edited: